Nigeria Union of Teachers Resumes Strike In Abia
Estimated Reading Time: <1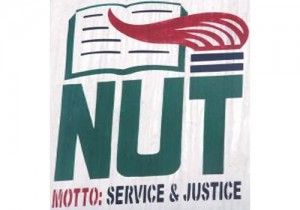 The 2013/2014 academic calendar for public primary and secondary schools in Abia might be distorted following the indefinite strike by the state branch of the Nigeria Union of Teachers (NUT).
This follows a confirmation by the state Chairman of NUT, Mr Enoch Omeoga, that the union had resumed the strike which it suspended in May 2013.
Omeoga told the News Agency of Nigeria (NAN) in a telephone interview on Saturday in Umuahia that the union resumed the strike because the government reneged on the agreement it entered with the union.
He said the union was agitating for the payment of the enhanced Teachers' Salary Structure (TSS), the inclusion of secondary school teachers in the minimum wage of N21,100 and the payment of arrears of leave allowances.
The chairman said the state government agreed to commence the payment of the TSS with effect from January 2013.
"The strike will affect the completion of 13 weeks academic works for schools, the resolution of the matter is in the hand of the government,'' the chairman said.
Private and public schools in the state were scheduled to resume the second term on Jan.6 but only pupils and students in the private primary and secondary schools resumed for the second term.
Chief Eze Chikamnayo, the state's Commissioners for Information and Strategies, told NAN that the government was not aware that the teachers were on strike.
According to him, public schools in Abia are still on holidays and the schools will only reopen on the date to be announced later.
"The Abia government does not have any pending issue with the members of the NUT; the government has set up a labour-related committee to resolve labour issues in the state.
"Issues concerning the other civil servants in the state will also be discussed by the committee,'' Chikamnayo said.