Ministerial Nominees' List To Be Sent To The N'Assembly
Estimated Reading Time: <1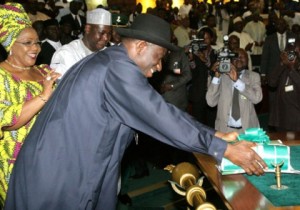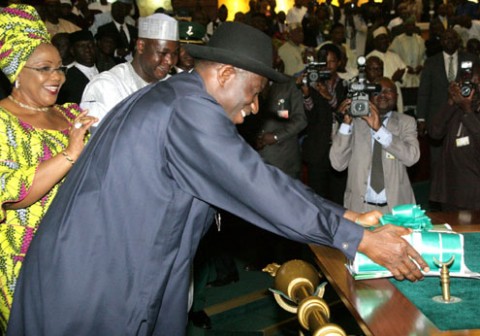 President Goodluck Jonathan will be sending a list of new ministerial nominees to the National Assembly upon resumption.
The President made it known at a delegation of the Peoples Democratic Party from the North West Zone who paid him a solidarity visit at the Presidential Villa, Abuja.
He stated that the Federal government is prepared to tackle the issue of desert encroachment robustly.
He continued, "I'm yet to get the last briefing; I believe it is because there is no substantive Minister of Environment yet, but immediately the National Assembly resumes, they will get the list of ministers so that we will get a law that will establish a body."
"We are no longer going to play with this. We have assigned N10bn as a take off fund, this is from the ecological fund not from line budgeting."
He also said contrary to the belief of many, he did not become the President of Nigeria merely by luck but to emancipate people is education.
"I often use myself as a good example, I grew up in a peasant home. If I did not go to school, there is no way I would have been here today. What has made me to be here today is education.
"They said I am lucky, if I didn't go to school, will luck bring me to be President of Nigeria?"
He said the only qualification politicians who claim to be progressives could flaunt was their ability to criticise him and his government. The President said they also failed to fix the nation while they were in positions to do so.
He sought for collective efforts at tackling the security challenges in the northern part of the country and developing the region's economy.