Look At Kris Jenner Amazing Bikini Picture, Compare It With Kim Kardashian's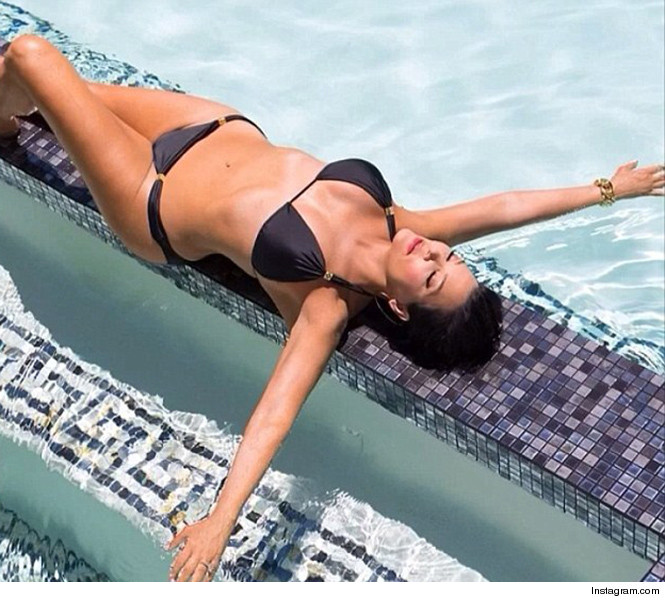 Estimated Reading Time: <1
The 58-year-old momager showed off her incredible figure in a tiny black two-piece Tuesday, Jan. 7, including the sexy shot as one of many in her "Celebrate Life" video montage on Instagram.
The mom of six and grandmother of three (which is hard to believe looking at those abs!) appears to have taken a page—or picture—from Kim Kardashian with her social media share. It was just four days ago that Kim, 33, Instagrammed two selfies showing off her fit, firm post-baby body—specifically her butt and toned tummy.
Oh, and obviously we can't forget about that "big middle finger to the world on everyone that called me fat" white swimsuit selfie Kim posted back in October. Kim triumphantly shared the #nofilter shot after having lost 50 pounds, but as she admitted on The Tonight Show With Jay Leno, the unending criticism about her pregnancy weight gain "really hurt my soul."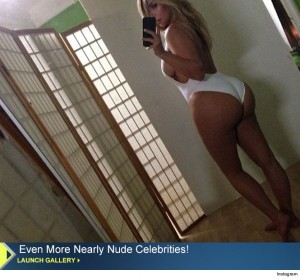 "It changed how I am in the public a little bit…There were these stories where I was, like, 200 pounds," she explained. "I was gaining weight because I was pregnant and it was really hard to read all these stories and hear all these nasty things."
Clearly, though, Kim looked gorgeous during her pregnancy and the entire time she worked hard to get that pre-baby body back. She's also got, in part, her mama's good genes to thank for those famous curves!
Credit: E!News