Maritime Operators Discuss The Fortune Of The Industry In 2014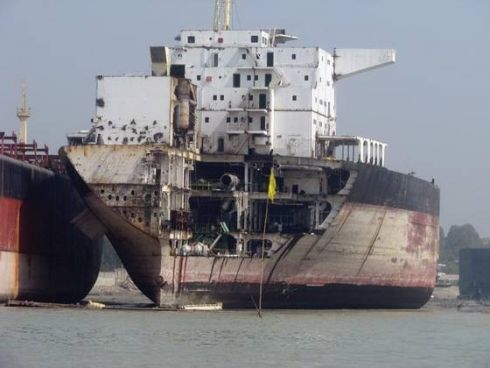 As the reality of 2014 dawns on us, maritime industry players are divided as regards the prospect's of the nation's economy in this new year.
Economic aficionados are of diverging opinions as regards Nigeria's prospects in the new year. Some are of the opinion that the year will bring brighter fortunes for the nation. Others are of the opinion that the future lacks substantial prospects because of Government's poor policies
According to Vanguard, the Executive Secretary and Chief Executive Officer, CEO, of the Nigerian Shippers' Council, NSC, Hassan Bello believes the sector is bound to experience an increase in port operations as regards the general developments in the transport sector 
In his words,
"Development of transport infrastructure, like the inland waterways which are complimented by the rail as well as the Truck Transit Park (TTP) is some of the infrastructures that will come on stream in 2014. Overall, the contribution of the transport sector to the Nigerian economy will be more tangible and noticeable in the 2014.
"Inland waterways is also a veritable medium of transport, we are likely going to see a multi-model transport in the New Year."
The Chairman House Committee on Marine Transport, Ifeanyi Ugwuanyi, while speaking to Financial Vanguard revealed that the House will be looking into maritime bills before it currently and look into sector laws expected to reviewed, to create an enabling environment for the development for the industry.
On his part, the National President of the Association of Nigeria Licensed Customs Agents, ANLCA, Prince Olayiwola Shittu has warned operators to get ready for  a tough time because of recent of policies in the country.