Near Death: Israel's Ex-Prime Minister's Health Worsens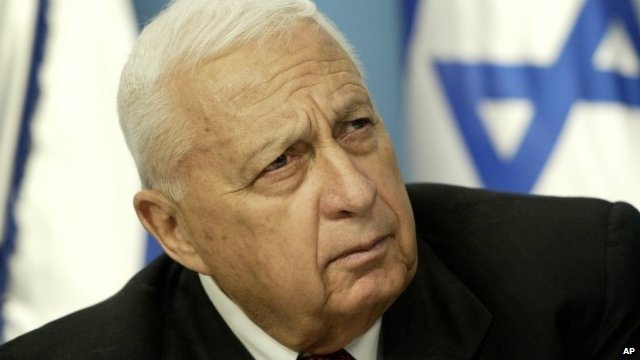 The condition of Israel's former Prime Minister Ariel Sharon – who has been in a coma since 2006 – is now critical, "with some danger to life", his doctors have said.
Mr Sharon, 85, is suffering from a malfunction of several organs including the kidneys, they said.
He became prime minister in 2001 and suffered a mild stroke in 2005.
After a second, major stroke in 2006, he went into a coma and has been in a persistent vegetative state ever since.
Giving the first official medical statement on the current situation, Professor Zeev Rotstein of Tel Hashomer hospital, said: "I am no prophet, but the feeling of his doctors and his sons… is that there has been a change for the worse.
"We are defining his condition as critical, and there is definitely a threat to his life. The feeling of everyone… is that this decline is very serious."
Mr Sharon's family is at his bedside.
One of his sons, Omri, told the Jerusalem Post: "We have hope, we always have hope."
US Secretary of State John Kerry said the thoughts of the American people were with Mr Sharon's family.
"We remember his contributions, the sacrifices he made to ensure the survival and the wellbeing of Israel," he said.
Mr Kerry arrived in Jerusalem on Thursday as part of a four-day visit to the Middle East to push Israeli-Palestinian peace talks forward.
At a joint press conference with Prime Minister Benjamin Netanyahu, Mr Kerry said achieving peace was tough but not "mission impossible".
Mr Netanyahu expressed "growing doubt" over the Palestinian leadership's commitment to peace, accusing it of inciting attacks on Israel.
Additional Content Credit: BBC