Mourinho – Suarez Deserved A Yellow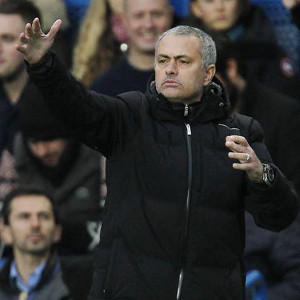 By MTNFootball.com
Chelsea manager Jose Mourinho believes Liverpool's Luis Suarez should have been booked during Sunday's Premier League meeting.
The Reds opened the scoring through Martin Skrtel but the Blues came back through goals from Eden Hazard and Samuel Eto'o to secure a 2-1 win.
However, Mourinho believes Hazard was denied a legitimate penalty shout during the match, while Suarez should have been cautioned for simulation later on in the game.
"I think there is another big case for a penalty on Hazard," he said. "Something is happening, week after week, I don't know why referees don't see it. He's a fair boy and I don't know why this is happening.
"On the other situation with Suarez I would resolve this differently with a yellow card for Luis Suarez.
"I keep saying I hate players trying to provoke situations. Luis is an amazing player and I have lots of respect for his quality and his attitude of trying to win every game but sometimes he tries too much.
"(Samuel) Eto'o just put his body in front of him. It looks like somebody shot him.
"He does everything to win and Brendan (Rodgers) is doing a fantastic job on him because he's changed. There's no doubt that he's changed.
"But when the situation is like this and you are losing comes the nature of the player, the wild nature of the player or the cultural nature of the player.
"Culturally people from that area (South America), they like it. It's not also that area. There's a corner in Europe where I belong to, that they also like diving."