Kim Kardashian Shows Off Naked Christmas Present From Kanye West [PHOTOS]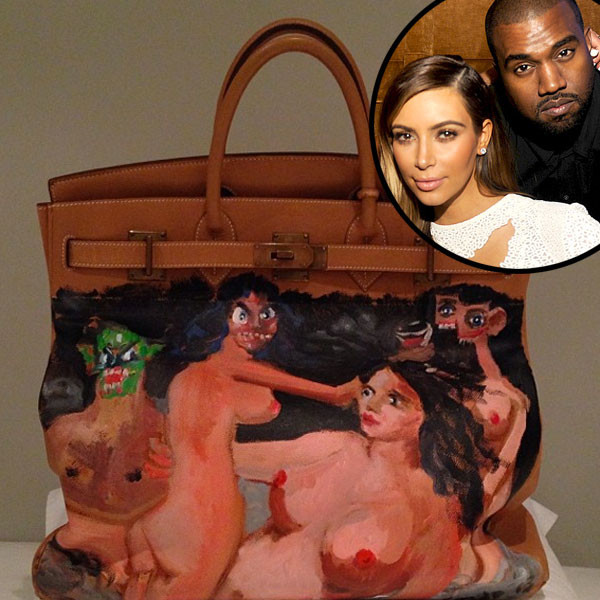 Yeezy Claus knows a lady's bag makes her entire outfit!
So naturally, when Kanye West gave Kim Kardashian a Birkin for Christmas, it wasn't just any old Hermès handbag: It featured a custom, surrealist nude portrait hand-painted by renowned artist George Condo.

'Ye has been a fan of Mr. Condo's for some time. The rapper previously commissioned the artist to design five different covers for his 2010 album My Beautiful Dark Twisted Fantasy. These included some artistic nudity as well, and were banned from certain retailers due to their mature visual content.
PHOTOS: Kim steps out with 'Ye and her Christmas gift!
Mr. Condo saw nothing questionable about his artwork on the covers, telling Vulture that it's "the superimposition of people's perceptions on a cartoon is shocking." He stated that "what's happening in their minds should be banned. Not the painting." Well, not everyone in the world can see things the way a creative genius like Mr. West does, but he has plenty of fans (and family members!) who appreciate his artistic vision. And Kim, of course, got to benefit from her man's exquisite taste with her one-of-a-kind Christmas gift!
Content Credit: E!News