Canada Amends Anti-Prostitution Laws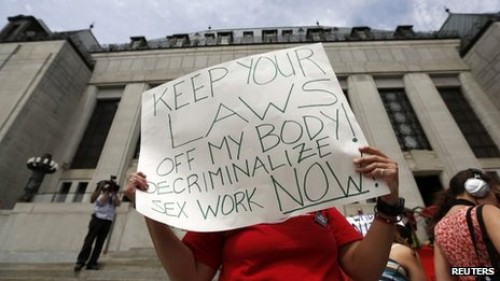 The Supreme Court of Canada has struck down the nation's anti-prostitution laws.
The high court deemed laws prohibiting brothels, communicating in public with clients and living on the profits of prostitution to be too harsh.
The ruling follows a court challenge filed by former and current sex workers. It gives the Canadian government one year to craft new legislation.
All nine of the court's judges ruled in favour of striking the laws down, finding they were "grossly disproportionate".
Canada's criminal code currently makes it illegal to keep a brothel, communicate in public about acts of prostitution or live off its proceeds.