Kwara United Retain 18 players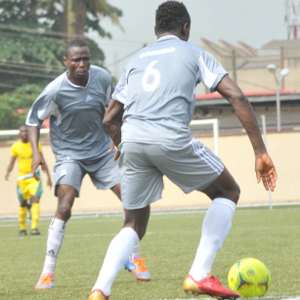 Nigeria Professional Football League (NPFL) side, Kwara United have retained 18 among the 35 players that campaigned for the Afonja Warriors last term.
The club's spokesman, Olayinka Owolewa revealed to supersport.com that Kwara United would recruit 12 new players before the commencement of their campaign next season in the National League.
Owolewa also stressed on Friday that the Ilorin-based club have placed seven players in the transfer market which includes Azeez Ikhana, Vincent Ogar, Mayegun Taiwo, Awwalu Aminu, Obiorah Christopher, Ahmed Adebusoyi and Adekunle Muritala.
Owolewa then hinted that some of the players that have left the Afonja Warriors are yet to be cleared by their interested clubs.
"Overhauling is current going on and we have placed seven of our players on transfer in which only 12 new players would be signed," Owolewa said to supersport.com on Friday
Kwara United who were relegated on the last day of the outgone season will proceed on break this Friday and will resume on January 3, 2014 where they are expected to move to a closed camp on yet to be named place.
United will start their campaign next season in the Nigeria National League (NNL) with a trip to Nigeria Prison FC in Abuja on January 25.