How Much It Costs to Look Like Kim Kardashian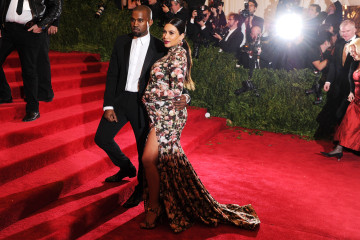 Kardashian has accompanied West on the North America leg of his Yeezus tour with a team of beauty experts on call 24/7. Kardashian's hair stylist, makeup artist and stylist are all based in Los Angeles, and apparently she only trusts her team. So West has secured a private jet to carry the beauty squad to wherever Kardashian needs them during their travels, the Independent reports.
Kanye West and Kim Kardashian Pay $250,000 For Her Beauty Team
Content Credit: TIME
Kanye West is reportedly paying $250,000 to keep fiancé Kim Kardashian looking camera-ready while he's on tour.