Poor Service Delivery: Finally Nigerian Govt To Prosecute Telecoms Providers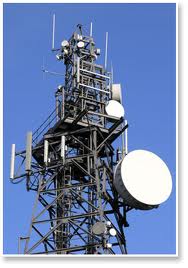 The Minister who made the announcement at a news conference in Lagos on Monday said the ministry had commenced collaboration with the Consumer Protection Council (CPC) to sanction operators rendering poor services or collecting charges from subscribers for services not rendered.
Mrs Johnson said "The ministry, the Nigerian Communications Commission (NCC) and the CPC are now working together to deliver appropriate customer redress to telecoms subscribers.
"These will include but not limited to rebate on airtime, usage irregularities, inaccurate billing and options to opt out of unsolicited SMS messages,'' she stated.
She said over 120 millions telecoms subscribers in the country had been at the receiving end of poor service delivery that had made it impossible for them to make or receive calls.
The minister said that subscribers had also been at the receiving end of insufficient customer care lines, unrelenting sales promotions by the networks and deceptive broadband speed adverts by service providers.
Johnson said that the imposition of fines on the service providers for which the NCC collected N1.7 billion 18 months ago had not made the companies to provide better services.
She noted, however, that the ministry had reached out to state governments to reduce the multiple taxation imposed on the telecoms operators, saying that the cost of right of way on federal highways had been reduced by about 90 per cent.
"We have also negotiated an agreement with State Governments to reduce cost of right of way on state highways and for them to also reduce the charges on infrastructure,'' she stated.
She said that the ministry had since reached understanding with the Lagos, Ekiti, Cross River and Rivers Government on outright waivers on some charges imposed on telecoms providers.
According to her, the Federal Executive Council has also approved a new bill on cyber crime which has severe penalties for wanton destruction of telecommunications infrastructure.
The NCC Executive Vice Chairman, Dr Eugene Juwah, said the commission had issued a Dec. 31, 2013 deadline to stop telecom operators from selling SIM packs or expanding their networks if they failed to improve services.
The Director-General of the CPC, Mrs Dupe Atoki, said the council had constituted a consumer education taskforce to enlighten consumers on their rights and privileges.
Atoki pleaded for more funds from the Federal Government to enable the CPC to work harder to achieve the goals for which it was established, assuring Nigerians that the company would live up to expectations.
The Federal Government is to prosecute telecommunications operators, found to be fleecing subscribers through poor service delivery says the Minister of Communications Technology, Mrs Omobola Johnson.