Beyonce New Album Breaks iTunes Record With 828,773 Copies Sold In 3 Days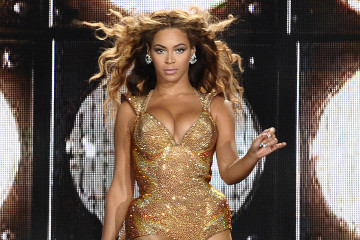 She sold 828,773 copies of Beyoncé in the first three days it was available, breaking an iTunes record for most albums sold in the first week of release, Apple announced Monday.
The pop queen kept her album secret until its midnight debut on Dec. 13 — a departure from the typical practice of releasing an album on Tuesday to allow a full week of sales.
But Beyoncé dismissed all traditions of a typical release, creating a "visual album" which featured 14 new tracks and 17 dazzling videos filmed from Paris to Rio de Janeiro. The album sits comfortably at No. 1 in 104 countries and also landed Beyoncé her biggest sales week ever.
Additional Content Credit, TIME
Beyoncé has already shocked the music industry with the stealth release of her namesake album, but she now boasts bragging rights for most albums sold in a debut week on iTunes, TIME Magazine reports.