French & African Troops Move To Halt killings In The Central African Republic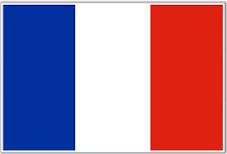 NAN
The Central Africa Republic's shaky interim authorities on Saturday ordered all forces except foreign peacekeepers and the presidential guard off the streets of Bangui, where gunfire has eased but attacks on civilians have continued.
A senior U.N. aid official said French and African peacekeepers must push into neighborhoods where "senseless" Muslim-Christian killings are rife, not just control the main roads of the capital.
Clashes resumed in Bossangoa, about 300 km (190 miles) north of Bangui, a day after an African peacekeeper was killed there, a witness there said.
The order for gunmen to return to barracks in Bangui, read on national radio, came as France dispatched 1,200 troops to the country, where at least 300 people have died in two days of violence in which rival militias clashed and then wholescale killings between Muslims and Christians began.
A reinforced French force stepped up patrols of the dilapidated, riverside capital and warplanes flew low overhead. But residents and rights groups said that killings had taken place on Friday down alleys away from the major arteries.
"Peacekeepers are patrolling the main roads. This is helping keep the looting down. But the atrocities are inside the neighborhoods," said Amy Martin, head of the U.N. Officer for the Coordination of Humanitarian Affairs, OCHA.
"If they can get into the neighborhoods, we might start seeing a reduction in these crimes. The level of atrocities and the lack of humanity, the senseless killing defy imagination," Martin said.
A French defense ministry source said: "There were patrols all night, including some on foot. We are going everywhere – on the main roads but also to locations we have been directed to by humanitarian organizations and the civilian population."
French forces, which are reinforcing a stretched African peacekeeping mission, started deploying to the north and west of the country on Saturday to secure main roads and towns outside the capital, French army spokesman Gilles Jarron said.
"We have started to deploy outside of Bangui," Jarron said, adding that pre-positioned troops had crossed the border from Cameroon into the west of Central African Republic.
"We have also started the first missions from Bangui towards the north of the country," he said, adding that the French contingent had now reached its full strength of 1,200 troops.
The former French colony has been gripped by chaos since mainly Muslim Seleka rebels seized power in March, leading to tit-for-tat violence with "anti-balaka" militia formed by the Christian majority in response to abuses by former rebels.
Michel Djotodia, leader of the Seleka ex-rebel alliance, is CAR's interim president, but he has struggled to control his loose band of fighters, many from neighboring Chad and Sudan.
An attack on Bangui on Thursday by "anti-balaka" forces and gunmen loyal to ousted President Francois Bozize has ignited the worst violence in a year of crisis.
It coincided with the U.N. Security Council authorizing France to use deadly force to help African peacekeepers struggling to restore order.
The local Red Cross said that by Friday evening 281 bodies had been collected from the city's streets but many more were expected to be brought in over the weekend.
Pastor Antoine Mbao Bogo, president of the organization, said attacks were taking place in parts of town on Saturday.
"We see the international forces, but there has not been any real impact on the ground. It will take time," he said.
Residents, many in tears and covering their noses to ward off the smell of the dead, gathered at the city's main morgue late on Friday as a Red Cross pick-up ferried in bodies.
Amongst them was a woman who gave her name only as Pauline. "My brother was killed but I cannot find his body here. I will go search at the hospital now," she said.
About 10,000 Bangui residents have fled to the airport, where French forces are based, in search of safety. Thousands more have gathered at places like churches in town.
"Out of control Seleka fighters have been shooting all over the neighborhoods so people cannot sleep. That is why so many people have come to this church," Topo Oubanguin, one of the displaced at the St. Jean de Galabadjia church, told Reuters.
At least 30 people have been killed in Bossangoa, according to an aid worker there. Amongst them was an African peacekeeper who died in a battle to fend off an attack by Seleka fighters.
Peter Bouckaert, Human Rights Watch's Emergency Director who is now in Bossangoa, reported renewed gunfire and explosions from rocket-propelled grenades on Saturday.
French jets and surveillance aircraft flew overhead and residents hoped for French troops to be dispatched to the town, he said on his Twitter feed.
French troops are still trying to help secure Mali, whose north was overrun by Islamists linked to al Qaeda. Paris has played down comparisons between the tasks, saying the CAR mission will be short, potentially over in six months' time.