Deadly Suicide Attack At Yemen Defence Ministry Leaves 29 Dead, 70 More Injured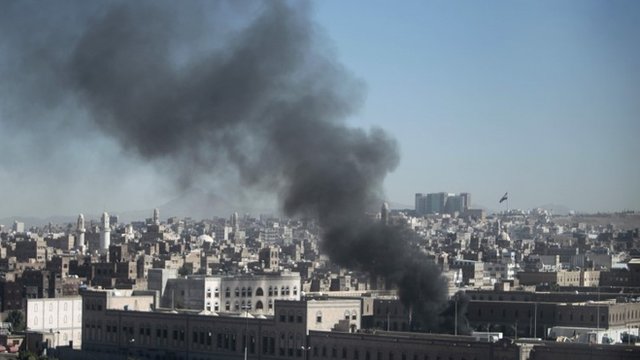 The BBC reports that a series of attacks at Yemen's defence ministry have left at least 29 dead and more than 70 hurt, officials say.
The report says a suicide car bomb blew up at the gates of the complex in Sanaa's Bab al-Yaman district, at the entrance to the old city, and a gunbattle followed at a hospital inside.
At least two foreign medical staff are among the dead, medical sources say. Yemeni security forces are fighting regional rebels and al-Qaeda, while combating lawlessness and army splits.
Defence Minister Mohammed Nasser is currently on a visit to Washington. No group has said it carried out Thursday's attack.
The BBC Correspondent say it bears the hallmarks of al-Qaeda in the Arabian Peninsula (AQAP).
However, one government minister has blamed people linked to former President Ali Abdullah Saleh. Officials said the situation was under control and most of the gunmen had been killed. "The attack took place shortly after working hours started at the ministry when a suicide bomber drove a car into the gate," a ministry source said, quoted by Reuters.
The blast was heard hundreds of metres away. "The explosion was very violent, the whole place shook because of it and plumes of smoke rose from the building," an eyewitness told the agency.