Ryan Giggs Clocks 40 And Has No Plan Of Retiring Yet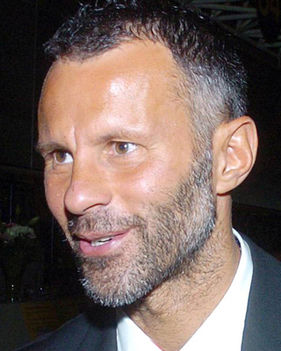 Welsh footballer and Manchester United legend, Ryan Giggs turned 40 today and he has no plans of quitting the round leather game yet.
The Welshman who combines coaching and playing at the moment believes there is  a lot of soccer still remaining in him. He believes remaining with a club all his career has immensely helped his longevity
"I'm lucky that I have been at one club, where I am surrounded by good players and a good manager," he said.

"It can be hard sometimes but I am still enjoying it. As long as that is the case I will carry on."

"If I'd moved from club to club I'd be finished by now.

"I look after myself and try to train every day in order to make myself available for selection," Giggs added.

"I enjoy it as much as I can and, of course, try to contribute to the team."
Giggs, who has won thirteen league titles, is out of contract at the end of the season and although he has also taken on coaching duties he wants to continue to play for as long as possible.
Should Giggs sign a new one-year contract, it would take his stay at United to 24 years and could see him reach the landmark of 1,000 appearances for the Red Devils.