Padded Budget Allegations: House Tells Lawmaker Jibrin To Face Ethics Committee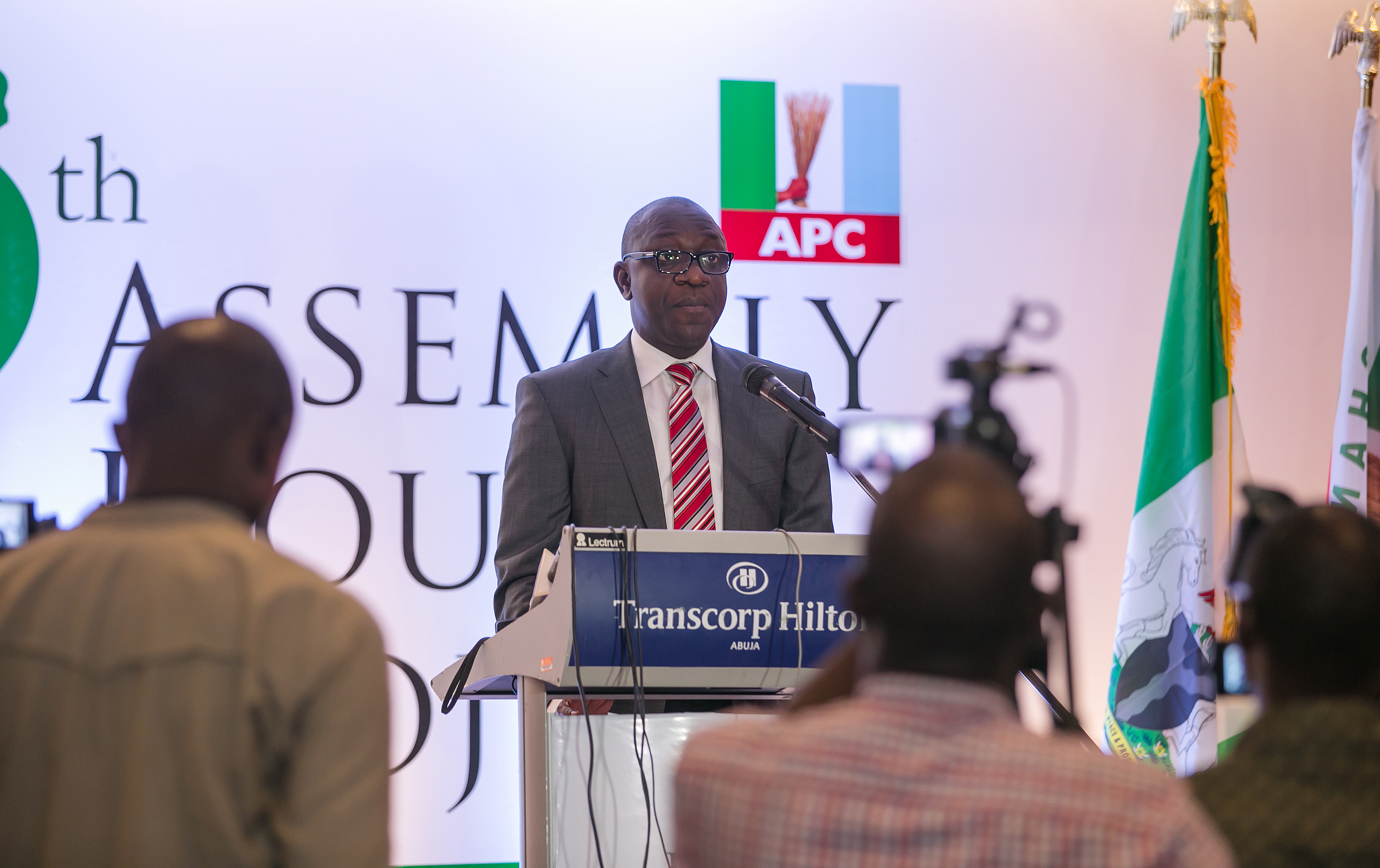 The former chairman of the House of Representatives Appropriation Committee, Honourable Abdulmumuni Jibrin, has been referred to the House Committee on Ethics and Privileges to defend allegation of budget badding he made against Principal officers of the House.
The decision was reached on Wednesday, after a motion on the issue frayed nerves and made the plenary rowdy.
After the House was called to order, the motion suggesting that Honourable Jibrin's allegation should be investigated by the committee was put forward for voting.
House of Representatives' session became rowdy after the motion to investigate Honourable Jibrin's allegation was raised.
A lawmaker had told the House that "Honourable Jibrin embarked on a campaign of calumny and denigration by making false and scandalous statements and publication in print and electronic media against all members of the House of Representatives collectively".
In another motion, a lawmaker sought the investigation of the former House Committee Chairman on Appropriation, Honourable Abdulmumuni Jibrin, for allegedly heaping corruption allegation on the entire House and the Speaker.
Announcing the motions of the House members again, Speaker Yakubu Dogara, a major name in Honourable Jibrin's allegation, said that the House had agreed to refer the above matter and Honourable Jibrin to the House Committee on Ethics and Privileges for proper investigations.
The Committee is to submit its finding to the House within one week and make appropriate recommendations, a motion that got massive support of the House members, with many cheering the Speaker up, chanting; 'Dogara! Dogara!! Dogara!!!.