Amnesty Office Vows To Offload Youths Found To Be Involved In Violence During Rivers Polls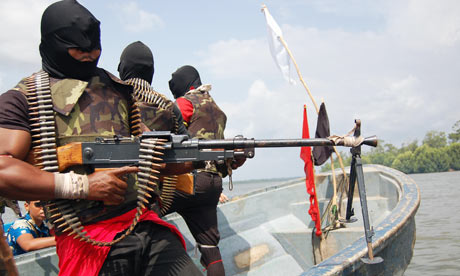 The Presidential Amnesty Programme has expressed dismay over the rising wave of violence in River State and warned that it would offload any youth under its programme found to be involved in such violent act.
The Office said it is saddened by the circle of violence cracking up Rivers State, saying that it has become more pronounced as the re-run elections in the state take place. It feared that such violence could lead to great danger to the electoral and governance system in the country.
In a statement issued on Thursday night from Office of the Special Adviser to the President on Niger Delta and Coordinator of the Presidential Amnesty Programme, Brig. Gen. Paul Boroh (rtd), the Amnesty Office advised the youths and ex-agitators in the state not to allow themselves to be used as cannon fodders in the spiraling violence by politicians in the state.
It further warned beneficiaries of the Amnesty programme to steer clear of violence in the region and in the country as a whole.
He emphasizes that any beneficiary of the Amnesty Programme that takes part in any violent action should know that he would be violating the oath he took to end violence which earned him the Presidential Amnesty.
He warned that any beneficiary involved in violence, will be exited from the Programme, and his monthly stipend stopped before facing trial.
The Office equally extended the warning to leaders of the ex-agitators to exercise control over the beneficiaries under their leadership and warns that where a leader is found to be complicit in violence, apart from him, his team may in addition, face sanctions.