I Am In The APC To Reclaim My Lost Senate Mandate Says Senator Uche Ekwunife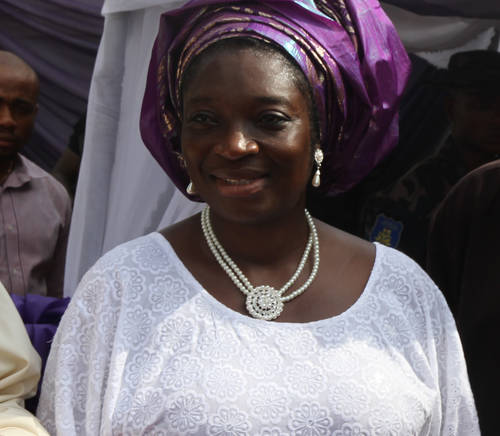 A former member of the Senate, Mrs. Uche Ekwunife, says her records will enable her to reclaim her mandate to represent Anambra-Central senatorial district on the platform of the All Progressives Congress.
It will be recalled that Ekwunife, who was inaugurated as a senator in June, 2015 had her election nullified by a Court of Appeal in Enugu on December 6, 2015, on the grounds of irregularities.
The court had ordered a fresh election in the senatorial district within 90 days. Ekwunife, however, defected from the Peoples Democratic Party to the APC last Friday.
Speaking with PUNCH in an interview on Monday, Ekwunife said she was not desperate to be a senator as being claimed in some quarters, adding that her defection was simply based on principles.
Ekwunife said, "I'm traumatised by the appellate court's ruling which nullified my election into the Senate. The same primary that produced me as the senatorial candidate of the PDP was the same primary that produced other senators. The court ruling was the highest level of injustice I have ever witnessed in my life. However, I have taken the court's decision in good faith. My good records will speak for me in the APC as I work to reclaim my mandate to serve my people.
"I defected to the APC because the PDP postponed its state congress and primary indefinitely, pending the release of the National Publicity Secretary of the PDP, Chief Olisa Metuh. The APC primary will be transparent, free and fair. However, if I don't emerge as the APC candidate, I will support whoever the party eventually picks. I am not desperate to be in the senate."