The Embarrasing Moment Miss Colombia Was Mistakenly Crowned As Miss Universe Winner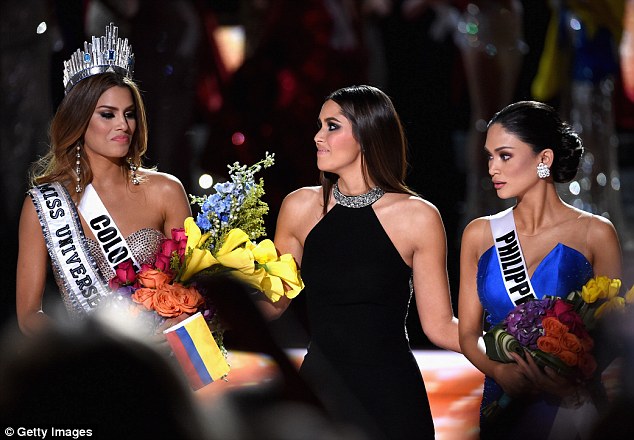 Pia Alonzo Wurtzbach, a Filipino-German actress and model, was announced as runner-up to Miss Colombia at the Miss Universe Pageant, before host, Steve Harvey announced to the audience that he had made a mistake.
By this time, 21-year-old Ariadna Gutierrez Arévalo, of Colombia, had already been crowned.
The crown was then removed from Miss Colombia and given to Miss Philippines. 27-year-old, Olivia Jordan, of Tulsa, Oklahoma, finished third.
"It was my mistake, it was on the card. Horrible mistake," Harvey said in an apology to the contestants from Colombia and the Philippines during the live broadcast. "The first runner-up is Colombia", he said.
Back home in Colombia, the residents were not happy at all.
Former beauty queen, Paula Correa, said: "We were clearly very excited. We could not believe it.
Honestly, we were happy because Ariadna marvelously represented all of us from Colombia. It all of a sudden went from a moment full of joy and excitement to a moment full of humiliation and sadness for us. It really seems unfair to me."
While in the Philippines, it was joy all the way.