Akpabio Says Senators Don't Send Their Daughters To Nigerian Universities Because Of Sexual Assault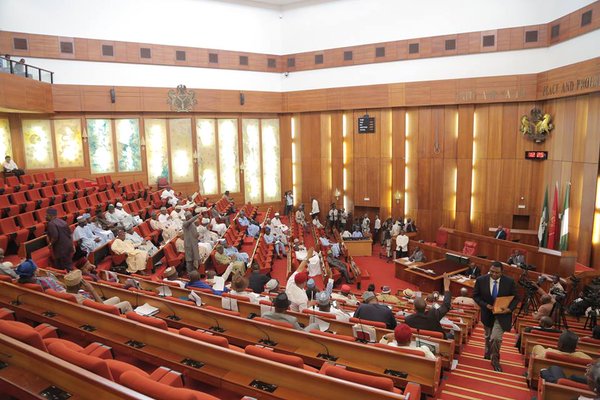 Godswill Akpabio, former governor of Akwa Ibom state and senate minority leader, has lamented the moral decadence in Nigerian tertiary institutions.
Speaking on Tuesday during the screening of Isaac Adewole, the ministerial nominee from Osun state, Akpabio said members of the upper legislative chamber are worried by the sex-for-marks syndrome.
"This issue is very disturbing. In The Nigerian universities today, many female students don't go to class because they know that they will sort," he said.
"Most of the senators here send their female children abroad so that the lecturers will not ask them for sex in favour of marks.
"If you end up as a minister or even as a member of the federal executive council, how will you advise the federal government to address the issue of 'national sorting'? It's a very serious issue."
Meanwhile, the Vice Chancellor of the University of Ibadan, Adewole Folorunsho, on Tuesday said that Nigeria loses about 800,000 children to preventable diseases yearly.
Mr. Folorunsho, who is one of the ministerial nominees, said this during his screening at the National Assembly.
The nominee, who described health indicators in Nigeria as worrisome, also said that more than 40,000 women died during pregnancy and delivery yearly.
He expressed worry that Nigeria was one of the countries with the largest number of new-borns with HIV.
"A foremost reproductive health expert once asked why we treat our women and children as disposables," he said.
He said if confirmed as a minister, he would be committed to preventing maternal and infant mortality as well as HIV/AIDS and cancer.
Mr. Folorunsho called for concerted effort from all Nigerians to improve the health status of women and children as well as that of men.
He said conscious effort must be made to tackle the multifarious problems in the health sector, particularly with regards to women and infant mortality in the country.