Chimamanda Adichie: I've Never Thought Of Compassion As A Tenet Of Catholicism, Until Pope Francis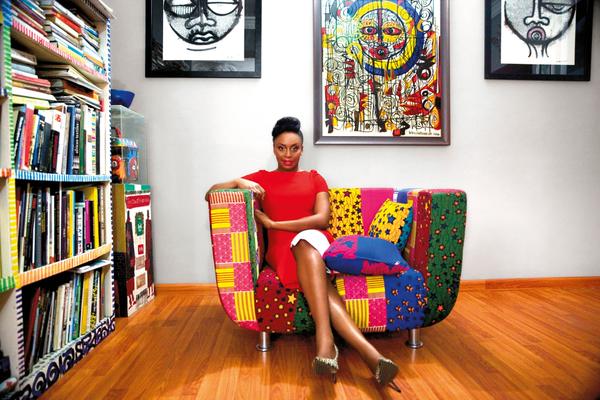 As a child, I loved Mass, its swirl of music and rituals. My family went every Sunday to St. Peter's, the Catholic chapel at the University of Nigeria in Nsukka.
It was full of perfumed people: gold pendants at women's throats, their headscarves flared out like the wings of giant butterflies; men's caftans crisply starched; children in frilly socks and uncomfortable clothes.
Mass was as much social as spiritual—an occasion to greet and gossip, to see and be seen, and to leave consoled. I loved watching the priests sweep past, all certainty and majestic robes, behind the sober Mass-servers holding candles. The choir sang in Igbo and English, each song a little plot of joy. I loved the smoky smells, the standing and sitting and kneeling, the shiny metal chalice raised high in air charged with magic and ringing bells. The words of the liturgy were poetry.
I memorized the priest's lines, and silently mouthed along at my favorite part: "as we wait in joyful hope for the coming of our savior." There was something moving about this qualified hope, this hope so assured that it was wedged by joy. (Because of the raw power and drama of priesthood, I briefly wanted to be a priest. Nuns never interested me; they taught dull catechism classes and, unlike priests, always seemed mournfully timid.)
Tracing tiny crosses on my forehead and lips and chest before the gospel, bowing during a specific part of the Credo prayer, reciting responses to the priest as part of a single, larger voice, made me feel special, as though I had gained entry into an ornate cave of secrets with special codes and talismans—the copper rosary ring on a finger, the blue plastic miraculous medal around a neck.
________________________
This speech was delivered by Chimamanda Adichie, Award winning Nigerian writer, at the ceremony to mark his 100 days in office… Speech culled from The Atlantic….
Disclaimer
It is the policy of NewsWireNGR not to endorse or oppose any opinion expressed by a User or Content provided by a User, Contributor, or other independent party.
Opinion pieces and contributions are the opinions of the writers only and do not represent the opinions of NewsWireNGR.