Suicide Bomb Attacks Chadian Capital And Strikes A Crowded Market, 17 Killed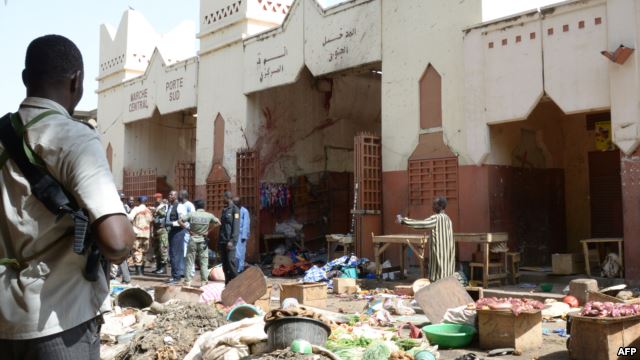 At least 17 people were killed and 74 injured in a suicide bomb attack at a crowded market in Chad's capital, N'Djamena, Saturday.
The incident came hours after a separate bombing in Nigeria's Borno state killed two people, reports Voice Of America.
No group has claimed responsibility for either attack, but Chad has blamed Boko Haram, the Islamist militant group based in neighboring Nigeria, for a series of bombings and shootings in the central African country in recent weeks.
"Our current count is 15 dead," police spokesman Paul Manga said. The total includes the suicide bomber – a man dressed in a woman's burqa.
Chad authorities banned the head-to-toe religious garment last month, citing the risk that attackers could use it as a disguise or hide explosives
underneath.
The bomber attempted to enter the market, then detonated his bomb when military police tried to stop him, Manga said.