Turkey Blocks Its Citizens From Twitter After Prime Minister Attacks Social Media Site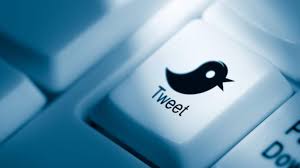 by Chukwu Obi
Turkey restricted access to Twitter hours after its prime minister, Recep Tayyip Erdo?an, threatened to "root out" the social media network where wiretapped recordings have been leaked, damaging the government's reputation ahead of local elections.
Some users trying to use Twitter were taken to a statement apparently from Turkey's telecommunications regulator (TIB).
The statement cited four court orders as the basis for blocking the site, where some users in recent weeks have posted voice recordings and documents purportedly showing evidence of corruption among Erdo?an's inner circle. It said that action had been taken against Twitter as a "protection measure".
But Turkish telecoms watchdog BTK said on Friday that the ban came after complaints were made by citizens that the social media platform was breaching privacy.
The watchdog had previously asked Twitter to remove some content but Twitter had failed to do so, the BTK said in a statement on its website.
"Because there was no other choice, access to Twitter was blocked in line with court decisions to avoid the possible future victimisation of citizens," it said.
The company made no formal statement but published a message on Thursday advising users in Turkey that it was possible to send tweets using mobile phone text messaging.
Erdo?an had made repeated threats to shut down social media sites after audio recordings of his alleged conversations suggesting corruption were leaked.
Two weeks ago he suggested that a total ban on sites like Facebook and YouTube were in his thoughts. The point was dismissed days later by the Turkish president, Abdullah Gul, but Erdo?an then repeated his claims. "We will wipe out all of these," Erdo?an told thousands of supporters at a rally in the north-west province of Bursa.