Okagbare Condemns Pro-Jonathan Group For Running Campaign Ad Using Her Image Without Consent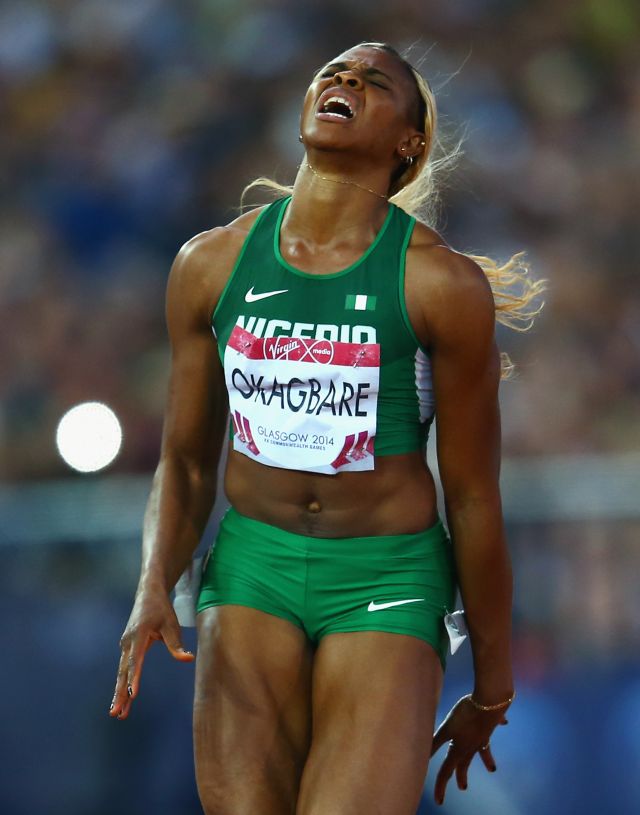 Nigerian track and field sprinter, Blessing Okagbare is not pleased over the use of her image and footage by a body said to be working for President Jonathan.
The purported advertorial sponsored by GoodHouse Nigeria has been running on various electronic media outlets in Nigeria and also on Youtube and the athlete is infuriated over the use of her image, especially because they didn't even ask her permission to use the image or footage.

In a statement sent by her agent, the athlete said that;
"Now, I am here struggling on my own to pay my coach, nutritionist, doctor and others to make sure I am in good shape for the All African Games and the IAAF World Championship in Beijing, China later in the year, and some people back home are using my image and footage for presidential campaign ad without seeking for my approval.
This is fraudulent because I am totally not in support of it. We called the people (GoodHouse Nigeria) and they denied using my image and footage for PDP presidential advertorial. Who did it then? Why are they lying?"
Blessing, the fastest woman in Africa, noted that she was condemning the act not for financial gain or support, but because of two reasons. First, 'It is about me and what I represent,' she said and also because those involved were not doing the right thing for sports to grow in Nigeria. It is only right that due consent and regard be accorded to sportsmen and athletes, whose exploits are made reference to.