Jega Alleged To Be Replaced By Nazim Mimiko, Come March 1, 2015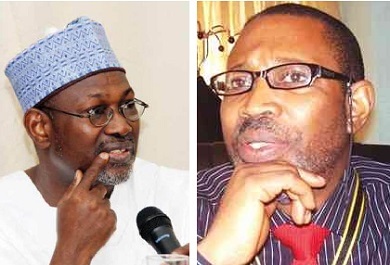 The Federal Government plans to replace current INEC Chairman, Prof. Attahiru Jega with Prof Nazim Mimiko From March 1, 2015. Unconfirmed reports reveal that he would be the successor to the out-going Independent National Electoral Commission (INEC) Chairman, Prof Attahiru Jega, as nominated by the Federal Government.
NewsWireNgr had reported that plans were in full swing to shop for a replacement for the incumbent INEC Chairman, Prof. Jega, by the Federal Government.
Prof Nazim Olufemi Mimiko, a professor of Political Science and International Relation and a former VC of
Adekunle Ajasin University, Ondo State.

The embattled Prof Jega, will be officially proceeding on his three months terminal leave with effect from March 1, 2015 in compliance with the civil service procedure.