Don't Abandon My Husband, Again Patience Jonathan Begs Voters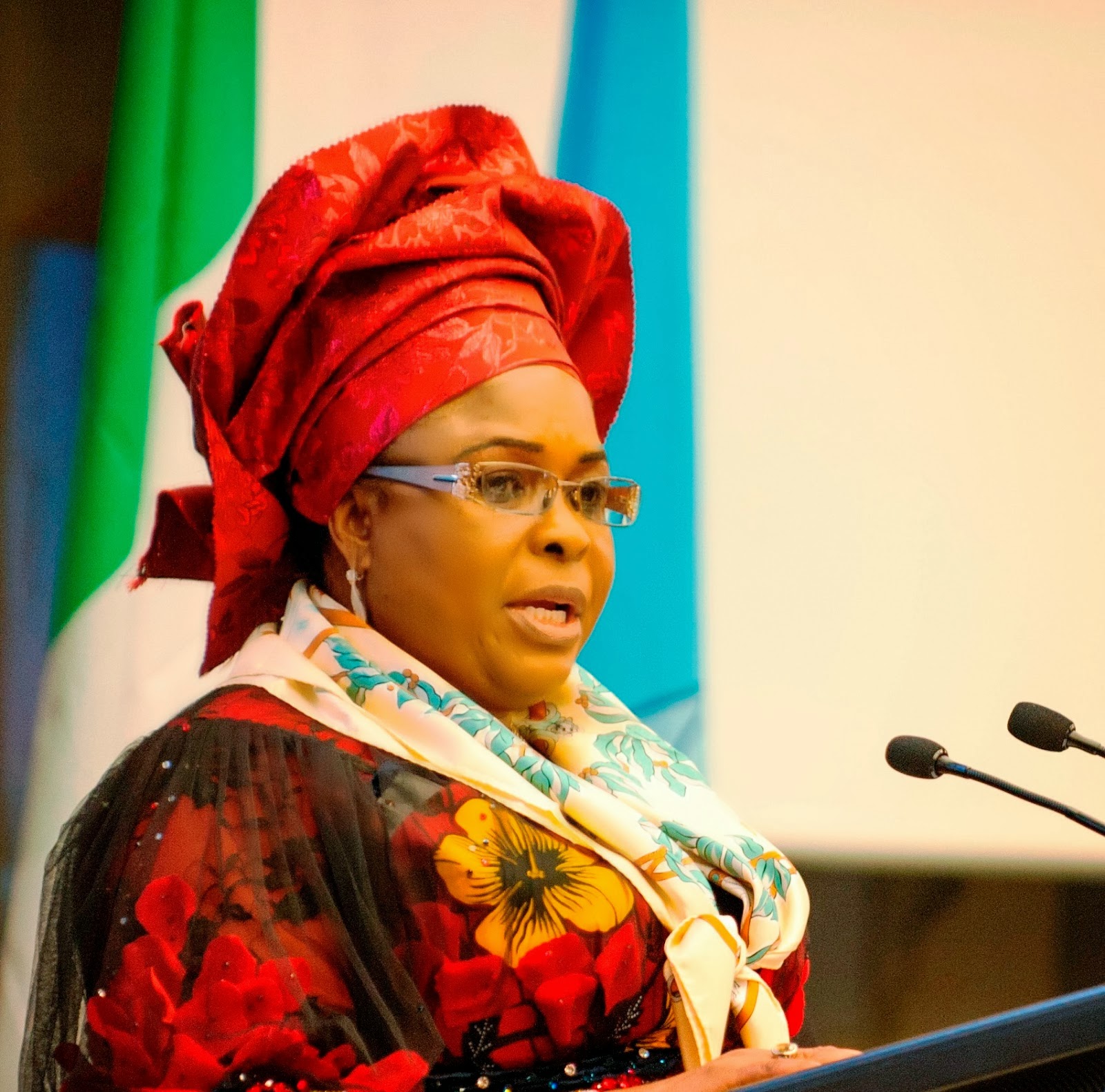 The First Lady, Dame Patience Jonathan, has enlisted the support of voters in Abia State and the South-East in general for the re-election bid of her husband, President Goodluck Jonathan.
Patience, who was speaking at a reception organised for her by her maternal kinsmen of Ohuhu clan in Umuahia North Local Government Area of Abia State, said a vote for Jonathan would guarantee sustainable transformation of the country.
She was also honoured with the chieftaincy title of 'Nkalari' at the event, which also doubled as a fund raiser and ground-breaking ceremony of Ohuhu Civic Centre, reports PUNCH Newspaper.
Mrs. Jonathan noted that her husband had the interest of Ndigbo and Nigeria at heart, saying that he had demonstrated enough commitment to give the people of the South-East a sense of belonging.
The First Lady identified the upgrading of Enugu and Owerri airports to international status, rehabilitation of Onitsha-Enugu Expressway, Enugu-Port Harcourt Expressway, the second Niger Bridge, among others, as some of the key projects undertaken by her husband in the region.
She, therefore, solicited the continued support of Ndigbo for her husband in the 2015 elections, saying that the ethnic group as well as people from other parts of Nigeria would be better off if Jonathan was re-elected.
Patience said, "A bird in hand is better than thousands in the bush. Any presidential candidate who wants women to go back to the kitchen should be shunned."
She also urged the people to "vote massively for all the PDP candidates" in the 2015 elections, arguing that the party had plan for all classes of Nigerians.
Earlier in his remarks, one of the major financiers of the PDP in the state, Chief Arthur Eze, had said Jonathan was God-sent to console Ndigbo after decades of marginalisation and neglect. He urged the people to remain steadfast in their support for him.
He said, "Any Igbo person who abandons Jonathan will not progress."
He recalled that Jonathan remained the only Nigerian President that had genuinely identified with the cause of Ndigbo.