APC Lawmakers Storm Ekiti, Sack Factional PDP Speaker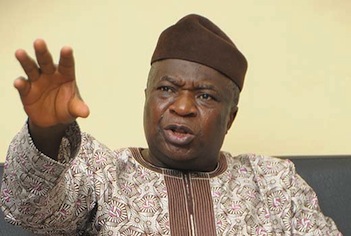 Factional Speaker of Ekiti House of Assembly, Mr. Dele Olugbemi, is now under fire as the embattled Speaker of the same Assembly, Hon Adewale Omirin and 18 other mem­bers of the All Progressives' Congress (APC) yesterday announced his suspension from the House after they al­legedly held a sitting in Ado Ekiti.
Omirin announced the deci­sion to suspend Olugbemi to journalists on phone yesterday, saying that the sitting is going to be a continuous exercise and would be held at the premises of Ekiti State University, Ado Ekiti.
Omirin, said they have di­rected the suspended seven lawmakers to face
ethics and privileges commit­tee and pass vote of confidence in the leadership.
Speaking against the back­drop of the legal action his removal has assumed, Omirin said the court litigation does not preclude them from sitting, adding: " We did not go to court because we were disallowed from sitting."
He said they resolved to relo­cate the sittings of the House to the campus of Ekiti State Uni­versity (EKSU) because of : " The situation of the state in the last one month and the taking over of the Assembly complex by thugs and miscreants "who have been mobilised to kill and destroy".
Omirin said the lawmakers at the plenary voted in favour of the local government autonomy and constitutional amendment giving autonomy to the House of Assembly.
He said all the 19 APC leg­islators were present with the mace of the House at the pro­ceedings.