Nigerian Students Endorses Jonathan For 2nd Term, Confers On Him Nigeria Hero's Award [Pictured]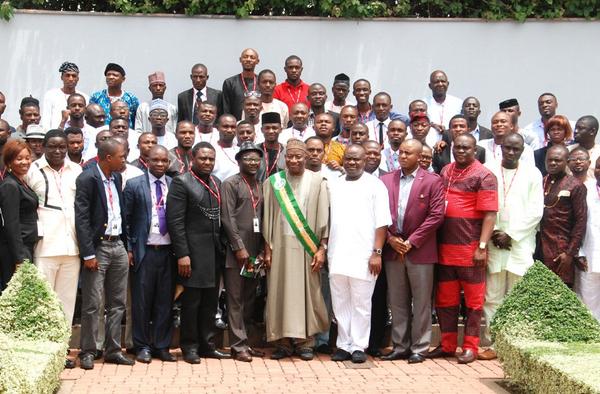 The Leadership of the National Association of Nigerian Students, NANS, endorses President Jonathan for second term, decorates him Commander of Nigerian Students and confers on him Nigeria Hero's Award-
Present and past NANS President presenting plaque of Honour to President Jonathan after his investiture as GCNS today. Pictures show President Jonathan flanked by NANS leaders after his investiture today as Grand Commander of Nigerian Students..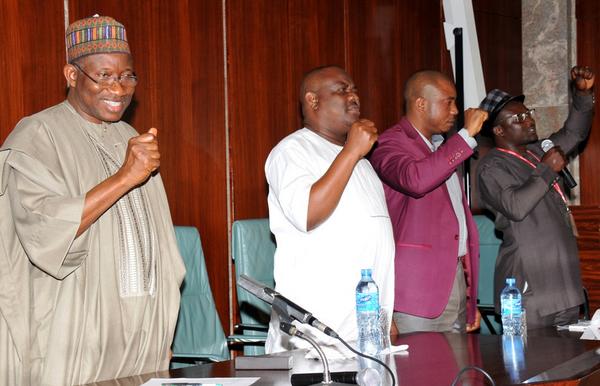 President Jonathan, Minister Wike, SSA Imagwe & NANS President Gbadebo during NANS visit to the Villa today.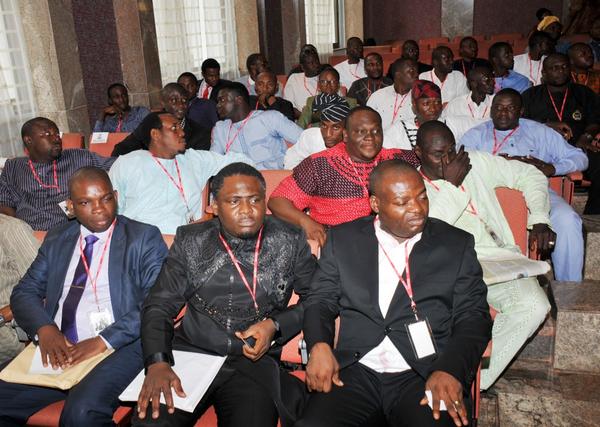 A cross section of current and past NANS leaders during a visit to the Villa today.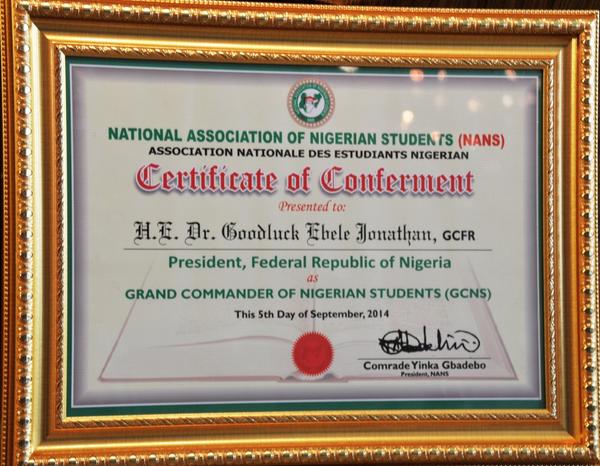 Certificate of Conferment by the National Association of Nigerian Students, NANS, to President Goodluck Jonathan in Abuja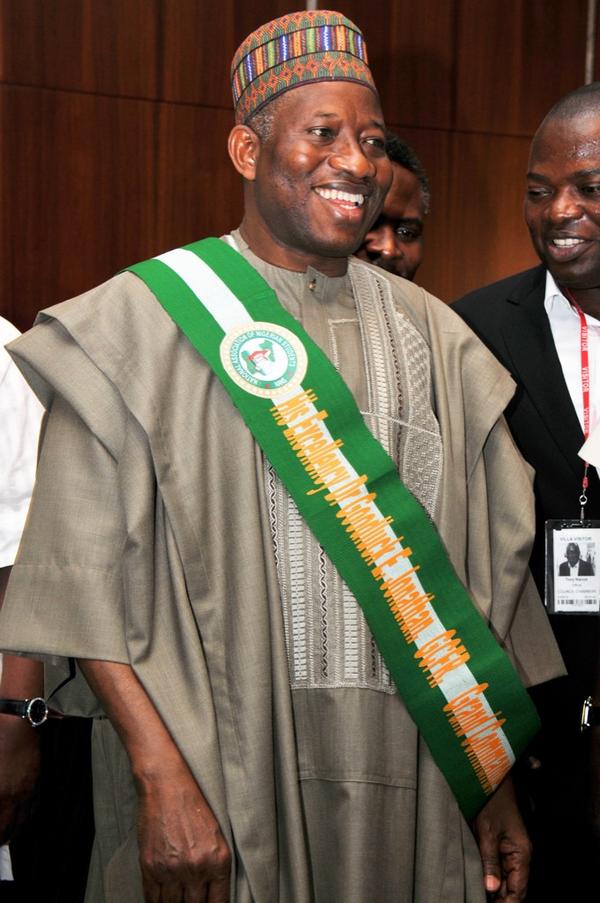 Grand Commander of the Nigerian Students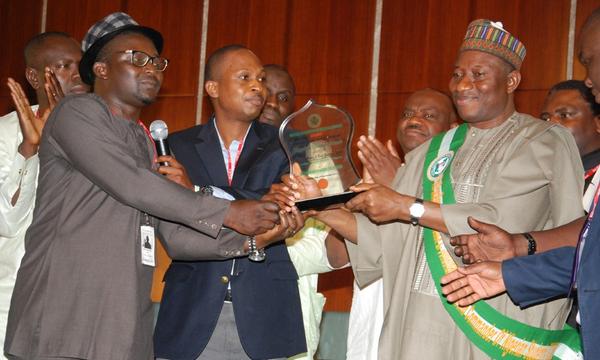 Hand over of the Award to the President of Nigeria by the past and present leaders of the association.