Opinion: To The Grieving Mums Of Chibok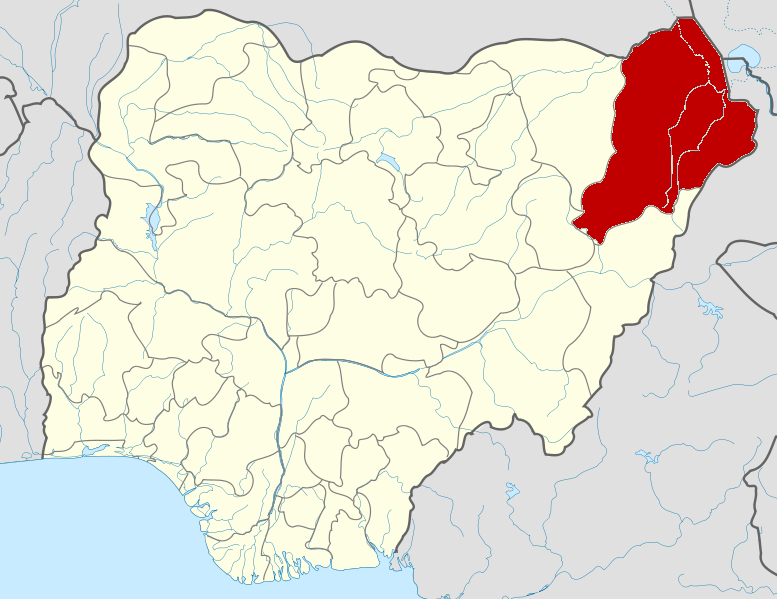 by Aisha Umar Yusuf
This might seem like a gender-biased piece because of the headline. But it is not meant to belittle the grief and anger of the fathers whose daughters were abducted by inhuman gunmen from their secondary school two weeks ago, it is just to say that since the piece will be written from a woman's point of view, it is safer to make it an address to fellow women.
As hard as it is for you to believe this, my dear sisters, your grief has been mine since the day it was reported that your teenage daughters had been marched away, in the dead of the night by evil men whose intentions we shudder to imagine. Every woman who has had a child knows that the pain of separation from a child is unimaginable. The circumstances in which your girls are missing, make your pain much more acute than that of losing a child to death. For in death, you at least know where your child is, when it is kidnapped or abducted you have no idea where it is and what condition it could be in.
In identifying with your grief, I have wondered endlessly what situation I'll be in, had my daughters been among yours. As the mother of a few teenagers myself, I have found it so hard to sleep knowing that you, my fellow mothers are forced into a vigil every night because you have no idea where your beloved little girls are. Without a doubt I know that your lives have been turned upside down. Your husbands and all other family members are right there by your side sharing your grief but no one can really understand the extent of what this nightmare means to you. The bond you share with that girl who is trapped somewhere in a forest, among strange men who do not care a hoot about her comfort and happiness, dates back to when she was a tiny creature in your womb. Bringing her into this world was a painful process but it felt worthwhile the moment you held her tiny frame in your arms and saw her adorable little eyes.
Over the years you saw her grow into an individual with a distinct character, with likes and dislikes. You tried to mold her into a suitable, morally sound human being whom you can be proud of, not someone who could bring you shame. You were full of prayers when you heard that she was about to sit for her final exams in secondary school because you knew that her future very much depends on what she was able to achieve in this very defining moment of her life. Even though you knew the terrain was dangerous, you knew that the security challenges in the state were so serious that government had to shut down schools to ensure students' safety, you still allowed your darling angel to set forth because you believed there were enough arrangements to ensure her safety and enable her to return to you in just a few days. But then the unimaginable happened. And today, you can only sit and wait and hope. Because even the attempt to go into the forest to rescue your daughter by her father and other parents had to be aborted because the forest was too dangerous to venture too deeply.
Rumour has it that even the soldiers are too afraid to go further than your husbands did because they are ill-equipped or chicken-livered or both. But your husbands have to be praised for their bravery. Without any equipment and training they were willing to stake their all, for their daughters. I doff my, well I wave my hijab to them. Also worthy of my admiration are the Borno women groups who gathered together to announce their willingness to go into the forest in search of your daughters. Believe me they all echoed our sentiments when they tearfully said that they were ready to go into the bush to rescue your daughters, if they could get someone to lead them.
The only people who seem immune to your adversity are our government officials at the federal level. Your governor must be commended for visiting you in solidarity with your misfortune and assuring you of his efforts to rescue your girls. But to these top guys in Abuja, the abduction of your daughters does not deserve anything apart from their empty condemnations. In any country where the leadership is alive to its responsibility, by now all our service chief will be around Sambisa forests, personally commanding the search and rescue efforts being done by their men. And as their commander-in-chief, the president ought to be somewhere within the government house in Maiduguri overseeing the whole operation first hand. But no, my dear Chibok sisters, we do not live in a country where the plight of the ordinary citizen, even one as big as the abduction of over two hundred teenage girls can command the attention of our leaders. The latest from their end is that the president is gearing up to go to a political rally in neighbouring Adamawa state next Tuesday, and only the opposition party is pleading with him to put it off unless all your daughters are back home before then. Can you believe this, fellow mothers?
So while you continue to grieve and we grieve along in solidarity with you, we can only pray and hope that your nightmare will end soon, with the safe return of your daughters. Along with your daughters we also pray for the release of all the innocent young men wrongfully arrested and detained by the JTF in many prisons across Borno state. Some have died and others have lost their minds due to the sheer horror of what these soldiers have made them go through based on the allegation that they were Boko Haram members. Their mothers certainly feel the same pain that you are feeling now, some for over two years. You must agree with me that they deserve as much prayers as do your daughters, for them to be released and reunited with their families.
Once again I empathise with you in your moment of distress and I pray that your daughters will be found and returned to you soonest.
Article culled from Weekly Trust
Disclaimer
It is the policy of Newswirengr not to endorse or oppose any opinion expressed by a User or Content provided by a User, Contributor, or other independent party.
Opinion pieces and contributions are the opinions of the writers only and do not represent the opinions of Newswirengr