APC losing democratic values, says Salihu Lukman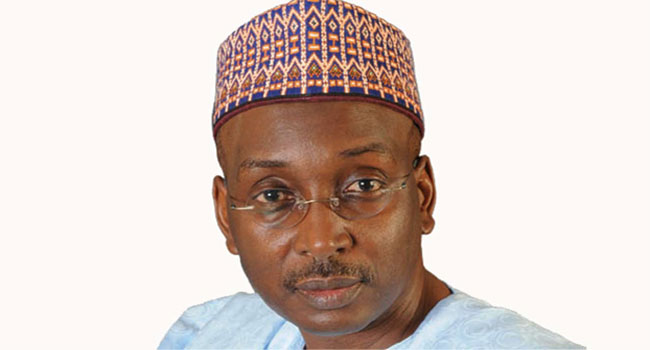 The immediate-past national vice chairman, North, of the All Progressives Congress, APC, Salihu Lukman, has said the party's democratic credentials are gradually dwindling.
Mr Lukman, in a statement on Monday, also warned that the ruling party must do away with money politics.
He also claimed that most leaders of the party have been denied access to see President Bola Tinubu.
"As loyal members of the APC, and above all, as patriotic Nigerians, we are all here to make the President and Nigerian governments at all levels succeed.
"Being the father of the nation and the leader of the APC, President Asiwaju Tinubu is the supervisor in chief, and we will not antagonise him. We acknowledge the courage of the President to take all the necessary decisions.
"First, the biggest problem many APC leaders have with President Asiwaju Tinubu's government is inaccessibility.
"Perhaps, partly because of the challenge of managing pressure from people seeking political appointments in government, the assumption is that everybody seeking to meet the President or people around him will be lobbying for appointment."
He also said the cost of contesting an election on the party's platform has become unbearable.
"Beyond issues of strong public perception about similarity between the APC and other parties, there is also the troubling reality whereby it is increasingly becoming more expensive to aspire and win elections in APC, perhaps more expensive than in any other party," he said.
"For instance, cost of APC Presidential and Gubernatorial nomination forms in 2014, ahead of the 2015 general elections, was respectively, N27.5 million and N5 million.
"In 2019, it increased to N45 million and N22.5 million for Presidential and Gubernatorial nomination forms respectively. It rose to N100 million and N50 million in 2023 respectively.
"At this rate, by 2027, the cost of APC nomination form for Presidential election will not be less than N250 million. That of Gubernatorial election may not be less than N125 million.
"As things are, we must be honest, Nigerian politics cannot continue the way it is today. Many Nigerians, especially APC members, expected that doing away with money politics is one of the changes APC will bring about.
"Unfortunately, things have progressively got worse. Sadly, too, because structures of the party are not functioning, there is no avenue to deliberate all these and make proposals," he said.
"APC is progressively losing even the little democratic credentials, which in 2015 encouraged Nigerians to expect the possibility of a progressive party emerging out of it," he added.
"Many Nigerians, including APC members, may be tempted to rationalise this unfortunate reality based on the liberal disposition of former President Buhari who was unable to ensure that APC matured into the envisioned progressive party in the last eight years.
"Consequently, APC virtually was taken over by whatever was PDP, and all its negative values including money politics.
"So long as aspirants and candidates are required to bear all the financial burden of winning elections, the extent of being successful may not include transforming APC into a progressive party, which is the primary source of APC's electoral advantage," Mr Lukman added.