Tinubu to present N26.01trn budget to NASS for 2024 fiscal year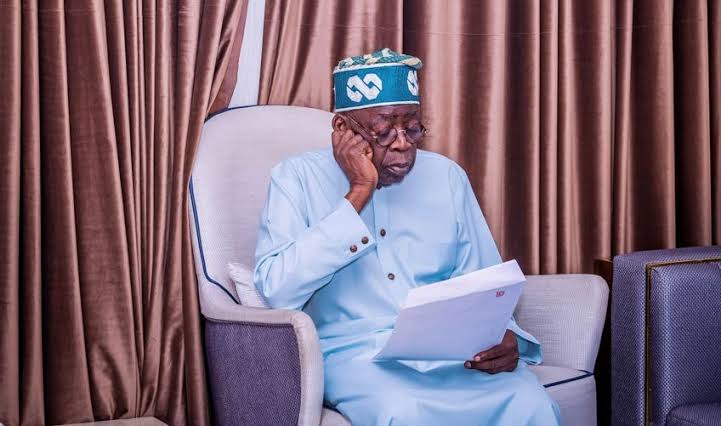 The Federal Government has proposed the sum of N26.01 trillion for the 2024 appropriation based on oil price benchmark of $73.96 and 21 per cent interest rate.
Minister of Budget and Economic Planning, Atiku Bagudu, disclosed this to State House Correspondents at the end of the Federal Executive Council (FEC) meeting on Monday in Abuja.
He said that the budget would be presented to the National assembly before the end of the year since President Bola Tinubu was already engaging with the legislative arm towards getting their buy-in.
He said that the budget was expected to consolidate on the various economic reforms initiated by the present administration aimed at improving the standard of living of Nigerians and attracting investors.
Bagudu said that assumption of the budget was based on the various diplomatic engagements by the president and other government functionaries that were expected to improve inflow and boost exchange rate.
Mr Dave Umahi, Minister of Works, also disclosed FEC approved the use of concrete for road projects across the country including those of new ones, depending on the level of completion.
He said, ''FEC was also informed on the on-going projects and to mitigate so much inflation and variation of the projects, to have some of the projects that have attended completion to be redesigned on concrete and going forward for new projects to be done on concrete.
''FEC approved that concept that most of the on-going projects should be designed on concrete pavements depending on the level of completion and if you're doing Asphalt there are also conditions for that.
''FEC also approved the coastal road running from Phase 1 which runs from Lagos to Port Harcourt to Calabar. Phase 2 runs from S4 tearing off from this stretch to Sokoto and to Ogoja.
"It was approved to be done on Engineering, Procurement and Construction plus Financing.
''Eight roads that were started in the past administration for concessioning that have gone through all the processes were also approved and that the financial closure should be reached November.''
Umahi also said that a 24-hour approval would be given to any state interested in taking over road projects in their domain, while particular conditions must be met for the agreement to take effect.
He said that the project by the states must conform to the standard of the Federal Ministry of Works as well as meet the tolling system through which they would recoup their investment.
The minister also disclosed that FEC approved the NNPC and FIRS road projects, which they oversee and fund across the country.