Police arrest impeached Ogun LG chairman, Adedayo, who accused Governor Abiodun of financial misappropriation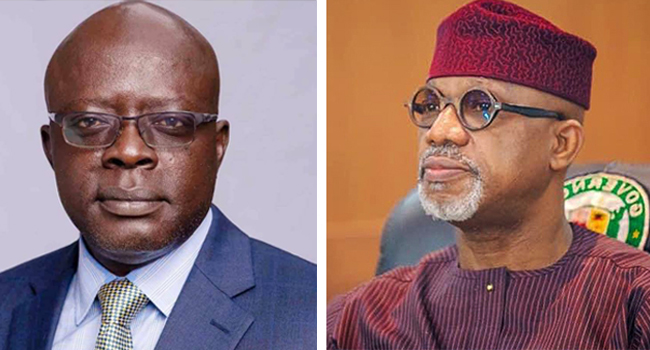 Operatives of the Police Command in Ogun on Monday arrested the impeached Chairman of Ijebu-East Local Government (LG), Mr. Wale Adedayo, at his residence in Ijebu-Ife.
Adedayo had recently raised some allegations about the Governor Dapo Abiodun-led administration in the state.
He alleged that the state government had since 2021 been tampering with funds for the state's local governments (LGs) sent through it by the Federal Government.
The impeached chairman had earlier been arrested by the operatives of the Department of State Services (DSS) and later released.
Adedayo's action had led to his impeachment by the LG's councilors over allegations of financial misappropriation.
Mrs Kafayat Adedayo, wife of the impeached LG Chairman, confirmed the arrest in the local government area's headquarters.
She said her husband was arrested by officers numbering about 10 from the Police Command headquarters at Eleweran in Abeokuta.
Mrs Adedayo said the police officers informed her that his arrest was based on a petition written against him by the state government.
"They came on Monday afternoon in a Mistubishi car to effect his arrest. About four of them were in uniform, while others were in mufti.
"The police operatives said they were acting on instructions based on a petition filed against him by the state government.
"He was taken to Abeokuta by the police," she said.
When contacted, the Commissioner of Police in the state, CP Abiodun Alamutu, confirmed Adedayo's arrest.