Political arrangement that perpetuates injustice is wrong — Tinubu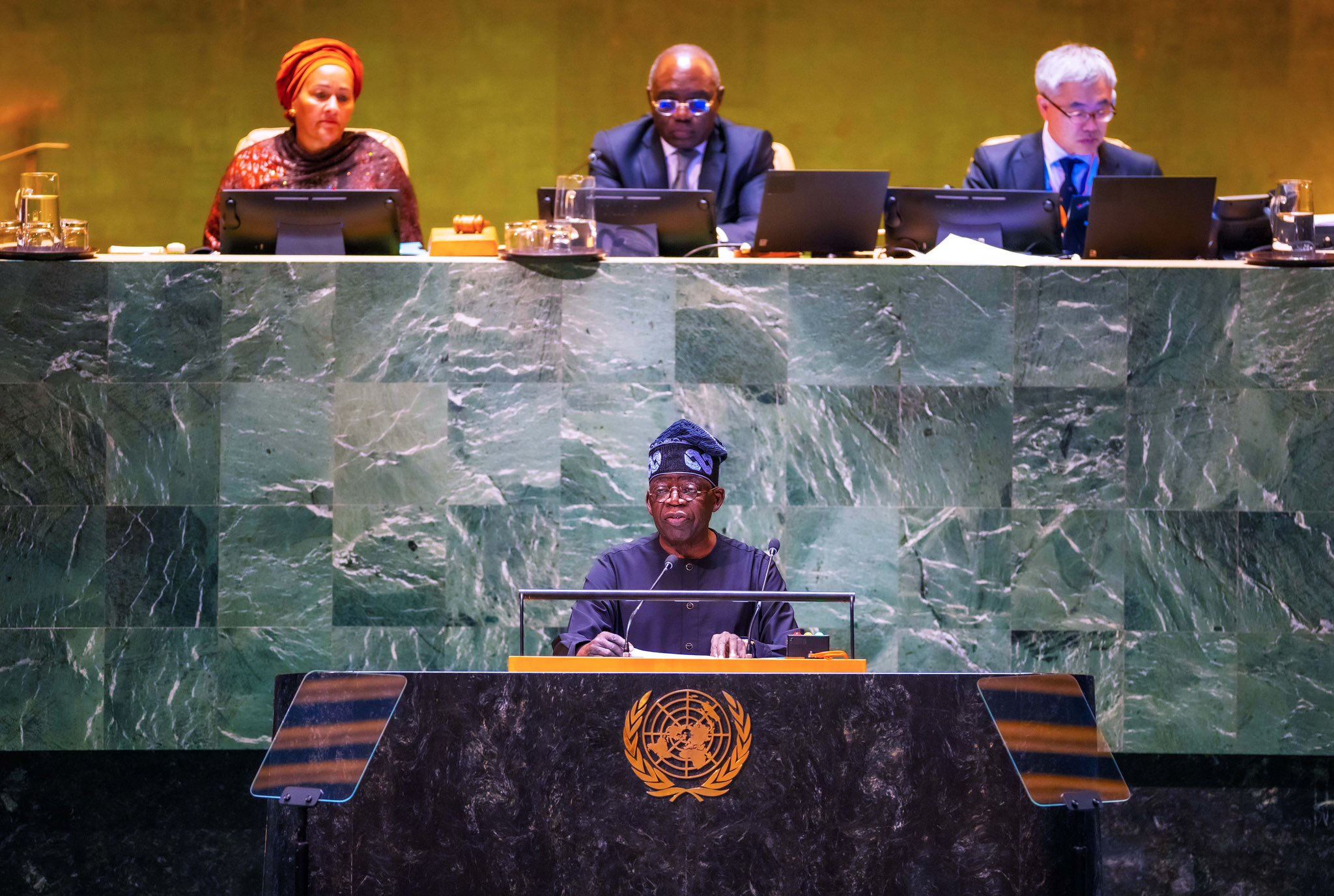 President Bola Tinubu on Tuesday called on world leaders to affirm democratic governance as the best guarantor of the sovereign will and well-being of the people, saying military coups are wrong.
Tinubu said this in his inaugural statement to the 78th session of the General Assembly at the UN headquarters in New York.
The UN correspondent of the News Agency of Nigeria (NAN) reports that Tinubu, who delivered his address to the world leaders at 8p.m. local tine, spoke on behalf of Nigeria and Africa.
"Military coups are wrong, as is any tilted civilian political arrangement that perpetuates injustice. The wave crossing parts of Africa does not demonstrate favour towards coups.
"It is a demand for solutions to perennial problems. Regarding Niger, we are negotiating with the military leaders.
"As Chairman of ECOWAS, I seek to help re-establish democratic governance in a manner that addresses the political and economic challenges confronting that nation, including the violent extremists who seek to foment instability in our region.
"I extend a hand of friendship to all who genuinely support this mission,'' he said.
Tinubu, however. told the leaders of Nigeria's accord with the objectives and guiding principles of the world body: peace, security, human rights and development.
" In fundamental ways, nature has been kind to Africa, giving abundant land, resources and creative and industrious people.
"Yet, man has too often been unkind to his fellow man and this sad tendency has brought sustained hardship to Africa's doorstep.
"To keep faith with the tenets of this world body and the theme of this year's Assembly, the poverty of nations must end.
"The pillage of one nation's resources by the overreach of firms and people of stronger nations must end. The will of the people must be respected. This beauty, generous and forgiving planet must be protected,'' he said.