Money Laundering: FBI agent testifies as EFCC tenders documents against Mompha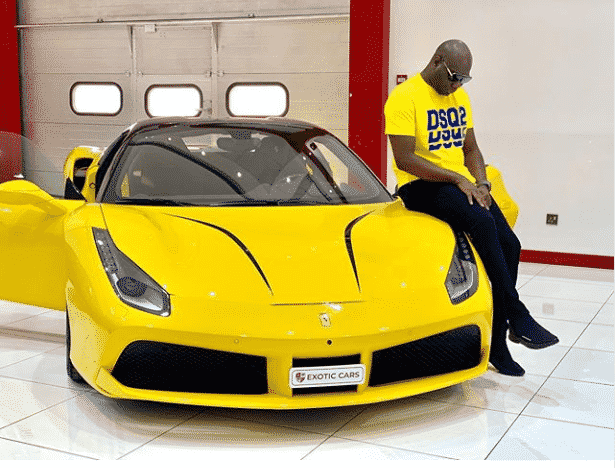 The Economic and Financial Crimes Commission (EFCC) on Monday tendered two documents in evidence against social media celebrity, Ismaila Mustapha (alias Mompha), charged with six billion Naira money laundering.
The documents were tendered through the Federal Bureau of Investigation (FBI) agent, Mr Ayotunde Solademi, before an Ikeja Special Offences Court.
The documents are a report by the FBI and an investigative report on Mompha's iPhone which the agency claims was used for fraudulent activites.
The witness was led in evidence by EFCC counsel, Mr Suleiman Suleiman.
Defence counsel, Mr Kolawole Salami, objected to the admissibility of the two documents in evidence, arguing that they were public documents and must first be certified by the U.S Consulate.
"The documents are not certified true copies and should not be admitted in court," Salami said.
Justice Mojisola Dada, however, overruled him and upheld the submission of prosecution counsel, who insisted that the FBI documents were original.
"The documents do not require certification," Dada said.
Solademi, who works at the Legal Attaché Office of the FBI in Nigeria, had informed the court that he retrieved an iPhone belonging to Mompha with a Faraday bag.
He said that FBI's forensic operations revealed that Mustapha's iPhone was used to send account details to a United Arab Emirates telephone number, searched for swift codes of a bank and had a compromised Microsoft 365 account.
The witness further told the court that the FBI discovered during analysis that Mompha's iPhone was also used to change payment delivery from cheque to wire transfer.
"The iPhone had a compromised Microsoft 365 account, and attackers used a fraudulent domain to socially engineer communication to Mompha's company.
"The iPhone was used to make three attempts to transfer funds. The first two failed, but the third was successful," Solademi said.