Central Bank of Nigeria Clarifies JP Morgan's Foreign Exchange Reserves Estimate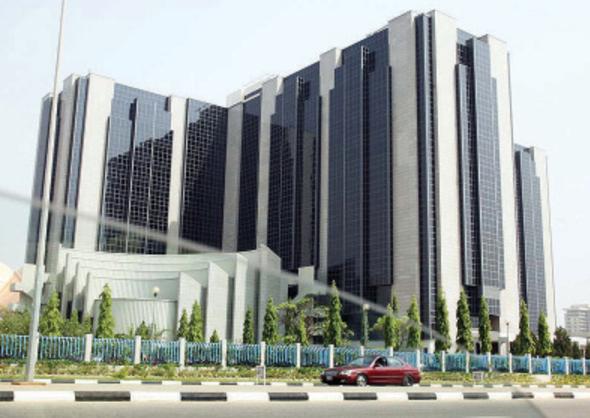 The Central Bank of Nigeria (CBN) has responded to the recent estimation of the country's foreign exchange (FX) reserves made by JP Morgan, stating that the figures were taken "out of context."
Hassan Mahmud, the Director of the Monetary Policy Department at the CBN, addressed this matter during his appearance on "Moneyline with Nancy," a program aired on Africa Independent Television (AIT) on Wednesday.
JP Morgan recently released an estimate indicating that the CBN's net FX reserves had declined to $3.7 billion by the end of 2022, in comparison to the $14 billion recorded in 2021.
Mahmud, offering his perspective on the situation, emphasized that fluctuations, liabilities, and other commitments affecting the reserves were a normal and expected aspect of financial management. He underscored that the CBN did not react with alarm upon reviewing JP Morgan's figures. He mentioned, "This isn't the first time we've encountered individuals or institutions presenting figures; they may have their own motives, whether to influence market sentiments or to mislead the public."
He went on to explain, "The central bank has made substantial efforts to maintain transparency. Regarding these figures, I must say that there's an element of irony. Firstly, reserves, much like any account balance, experience changes over time due to various factors. Secondly, even if we have outstanding liabilities, it's not appropriate to evaluate those liabilities against the current market conditions and then determine the net balance. For example, if I have $20 million in my account and owe someone $13 million due in 2027, it would be incorrect to conclude that my actual balance is $7 million."
He continued, "In reality, my balance is $20 million, as I anticipate receiving $17 million over the next three years to fulfill my obligation. Therefore, suggesting that my balance is $7 million without considering the context is misleading."
Mahmud acknowledged that he lacked specific details about JP Morgan's calculations but confirmed that the CBN held approximately 80 percent of the reserve funds to support the local currency during periods of volatility and to instill confidence among foreign investors.
"We possess comprehensive data. The central bank's reserves are accurately represented in our financial statements. While the exact figure may not align to the last decimal point due to the dynamic nature of reserves, the overall picture is clear," noted the CBN official.
"We maintain $33 billion, which encompasses an IMF facility, SDR holdings, the JP Morgan figures you mentioned, as well as forwards contracts – all of these elements contribute to our reserve position."
When asked whether the public should dismiss JP Morgan's estimate, Mahmud highlighted, "It would be unfortunate for us (the CBN) to engage in public discourse, involving either the CBN Governor or Deputy Governor, in response to statements by JP Morgan. I'm not even aware of the individual at JP Morgan who made these statements."
He concluded, "We should avoid a situation where we undermine our sovereignty as a nation due to the pronouncements of a private investor, particularly when their motives might be questionable. It's also possible that their figures were taken out of context."