Olu Fasan: Tinubu's ministers, A bunch of political rewardees and cronies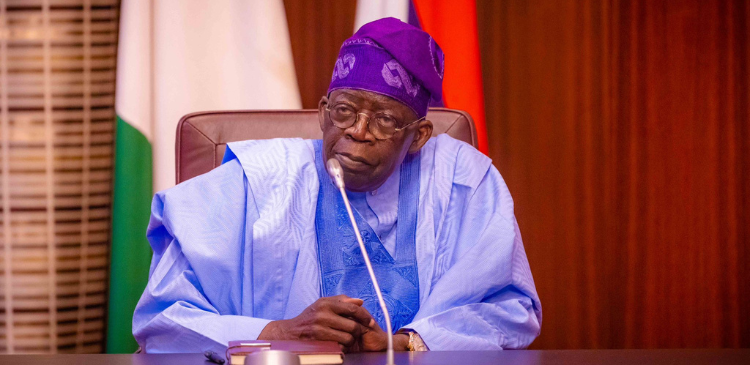 One of the popular myths around Bola Tinubu, stemming from his time as governor of Lagos State, was that he had an uncanny ability to pick competent teams of technocrats to run the affairs of state. Indeed, some genuinely wanted Tinubu to be president and "run Nigeria as he ran Lagos."
But the myths have busted since he became president. Not only has he muddled through policy after policy, the famed gift for talent-spotting gravely eluded him as he unveiled a middling cast of ministers, characterised by two fundamental flaws. 
First, Tinubu will have the largest cabinet in Nigeria's political history. With 48 ministers and over 20 special advisers and senior special assistants, with cabinet-level status, Tinubu will have the most bloated and unwieldy cabinet of any past president.
Second, he will be the most prebendal president in Nigeria's history. Of course, politics and governance in Nigeria have always been based on patronage and clientage networks, as Richard Joseph points out in his book Democracy and Prebendal Politics in Nigeria. But Tinubu has taken "prebendalism", defined as granting public offices as political rewards, to dizzying heights. At a time when poverty ravages and immiserates Nigerians, Tinubu carves out a harvest field for political jobbers.
Put simply, Tinubu's incoming ministers fall into three categories. In the first category are those he rewarded for facilitating his emergence as his party's presidential candidate and for winning votes to make him president. In the second category are election losers who Tinubu gives a political platform to consolidate and try again. Finally, the third category: Tinubu's long standing political cronies in Lagos and nationally. You will notice I did not mention technocrats. That's because there's no real technocrat in Tinubu's incoming cabinet. Really? Yes! Well, let's discuss the point. Who is a technocrat? A technocrat is someone who practises "technocracy", who uses technical expertise to further the common good. But while technocrats in government must have political skills, that is, able to persuade others to adopt policies needed to further the general good, they cannot be politicians. Why? Because technocracy can't work under the crude rules of politics: lies, dishonesty, intrigues, round-the-clock politicking. Yet, most of Tinubu's "technocrats" are practising politicians. 
Take Adebayo Adelabu, a former deputy-governor of the Central Bank of Nigeria. He's an obvious technocrat. But he was APC's gubernatorial candidate in Oyo State in 2019. After losing the APC governorship primaries last year, he decamped to the Accord Party and ran unsuccessfully for governorship again this year. Now, Tinubu has made Adelabu a minister, but he still wants to be governor of Oyo State. Fine, but if he's a minister over the next four years, he would juggle the demands of his ministerial job with politicking. That's not technocracy!
The same goes for all the politically-ambitious "technocrats" in Tinubu's incoming cabinet, including former Governor Adegboyega Oyetola of Osun State, who lost his re-election bid in 2022 but wants to run again in 2026. Truth is, politically-ambitious technocrats won't focus whole-heartedly on actual governing and policy-making; rather, they would be distracted by political considerations. So, as the definition of technocrats goes, they are not technocrats! Even those "technocrats" without political ambitions are too personally close to Tinubu to be true technocrats. When technocracy and personal loyalty to Tinubu clash, they will bow to the latter.
In her book Reforming the Unreformable, Dr Ngozi Okonjo-Iweala wrote that barely two weeks into being President Olusegun Obasanjo's finance minister in 2003, she wrote her letter of resignation because of certain decision that Obasanjo took. She was later persuaded to withdraw the letter. How many of Tinubu's "technocrats" can put technocratic integrity above personal interests or loyalty? Okonjo-Iweala was headhunted, as real technocrats are, but Tinubu's "technocrats" are part of his echo chamber, his bubble! Which brings us to the political rewardees. Truth is, Tinubu is indebted to many benefactors: from Nasir el-Rufai and his then fellow Northern APC governors who torpedoed the party's plan to impose a consensus presidential candidate, which would have scuppered Tinubu's bid, to the presidential aspirants who stepped down for him during the primaries, creating a momentum that led to his success.
As for the presidential election itself, Tinubu owed those who won votes, or played other roles for his "victory", a matter currently before the presidential election tribunal, ultimately heading to the Supreme Court. Tinubu has now rewarded most of the power brokers with ministerial positions. There are nine former governors in his incoming cabinet. In its commendable investigative journalism, Premium Times has shown how utterly undeserving most of the former governors are, with many facing serious corruption allegations and one notorious for being an accomplice to the massive looting by Sani Abacha, the brutal military dictator.
Then, there's El-Rufai, the driving force behind Tinubu's Muslim-Muslim ticket, introduced to serve personal and political agendas, with utter disregard for the longstanding consensus to maintain a balance between Christianity and Islam in Nigeria. Recently, El-Rufai called for Islamic domination of governance in Nigeria, saying Muslims had the numbers. The Senate screening committee has withheld his confirmation over security checks, but Tinubu will ensure he's confirmed as he did for Festus Keyamo. Given their toxic politics, nothing qualifies El-Rufai and Keyamo as ministers beyond their "contribution" to Tinubu's "victory". But all this shows that Tinubu is utterly weak and beholden to others. Even in the South-West, his supposed political base, Tinubu secured only 54 per cent of the votes in February's presidential election. Ayo Fayose, former Ekiti State governor, said Tinubu won Ekiti because of him, and won Oyo State because of Governor Seyi Makinde.
Thus, without Fayose and Makinde, members of Nyesom Wike's PDP rebel group,Tinubu would probably have won less than 50 per cent in the South-West. In the North, Tinubu wouldn't have secured the decisive, albeit controversial, 5.6 million votes, despite winning only seven of the 19 states, without the Muslim-Muslim ticket and the machinations of some Northern APC governors. For someone who won just 8.8 million votes in a country of 213 million people, and rejected by 17 million voters, Tinubu should have been humble enough to form a cabinet comprising many of Nigeria's best and brightest. Instead, he opted for discreditable politicians, fawning cronies and co-opted or politically-ambitious" technocrats". They can't turn Nigeria around!
_______________________________________
Disclaimer
It is the policy of NewsWireNGR not to endorse or oppose any opinion expressed by a User or Content provided by a User, Contributor, or another independent party. Opinion pieces and contributions are the opinions of the writers only and do not represent the opinions of NewsWireNGR.