Naira Relief: How Afreximbank $3bn loan to NNPC will be repaid, Presidency explains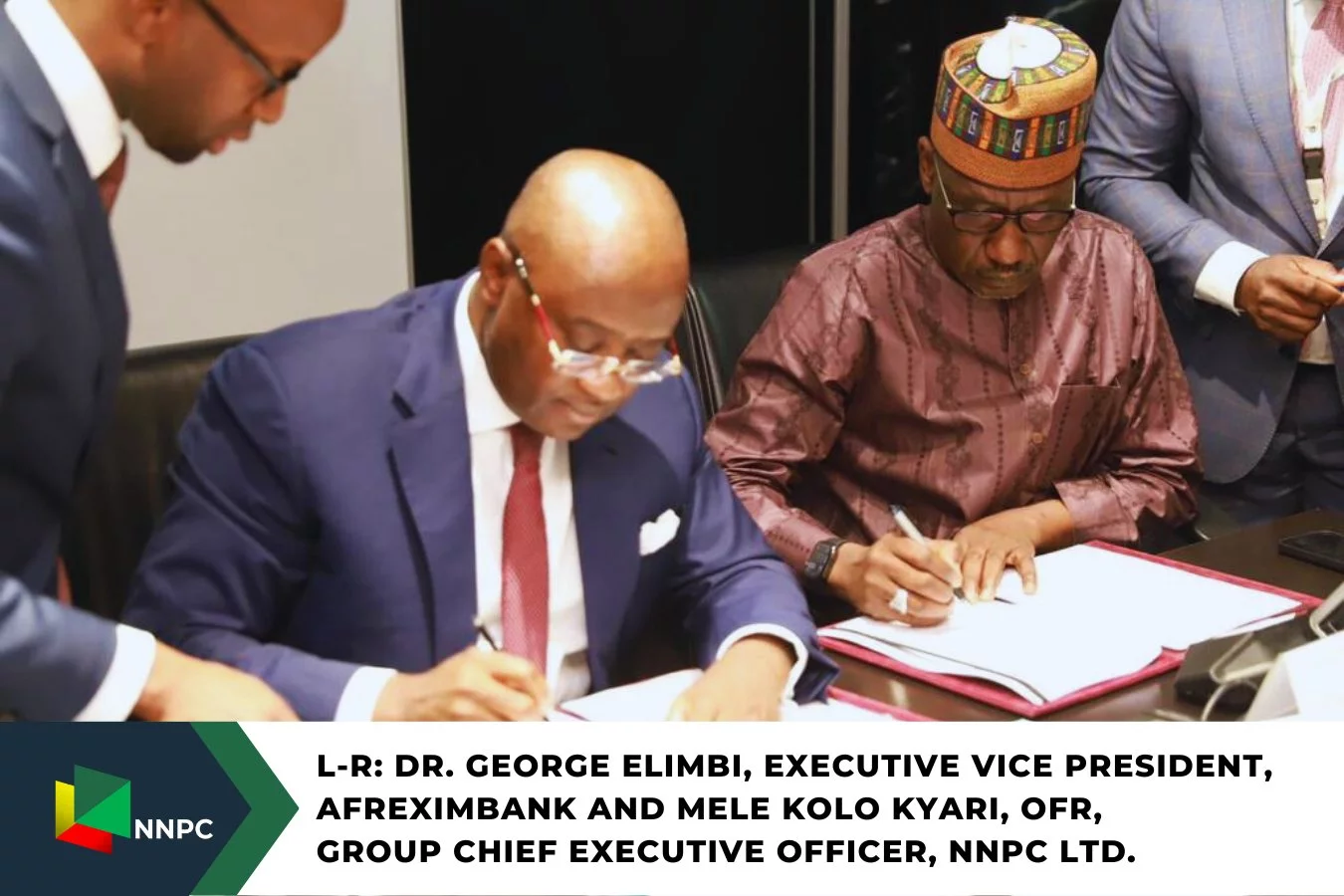 The Nigerian National Petroleum Company Limited (NNPC Ltd) and Afreximbank have jointly signed a commitment letter and term sheet for an emergency three billion dollars crude oil repayment loan.
Mr O'tega Ogra, Senior Special Assistant to the President on Digital/New Media via his twitter handle on Wednesday explained that the deal with Afreximbank would enable NNPC Ltd to defray taxes and loyalties in advance.
Ogra said it would also provide the government with dollar liquidity to stabilise the naira with limited risk.
He further gave an insight saying that the emergency three billion dollars crude oil repayment loan was not a crude-for-refined products swap but an upfront cash loan against proceeds from a limited amount of future crude oil production.
He said it would not pose any risk, adding that the exposure for NNPC Ltd. is very limited, covering just a fraction of their entitlements.
"Additionally, there are no sovereign guarantees tied to this loan," he said.
On the benefit of the loan to Nigerians, Ogra said it would assist NNPC Ltd. in settling taxes and royalties in advance and also equip the Federal Government with the necessary dollar liquidity to stabilise the Naira, with limited risk.
Ogra said the funds would be released in stages or tranches based on the specific needs and requirements of the Federal Government.
"A strengthened Naira as a result of this initiative will lead to a reduction in fuel costs.
"This means that if the Naira appreciates in value, the cost of fuel will drop and further increases will be halted.
"A stronger Naira will result in lower prices from the current level, making subsidies unnecessary. The deregulation policy remains unchanged," Ogra added.