Federal workers shun nationwide protests in Oyo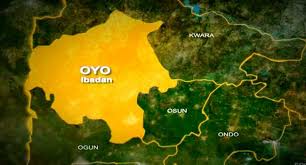 Scores of federal civil/public servants in Ibadan on Wednesday disregarded the directive by organised labour to boycott work in protest against fuel subsidy removal and its attendant hardship on Nigerians.
Recall the organised labour, under the aegis of Nigeria Labour Congress (NLC), Trade Union Congress (TUC), had called for nationwide protests on Wednesday.
According to a report by the News Agency of Nigeria (NAN) workers at the Federal Secretariat Complex at Ikoloba in Ibadan were seen at their respective offices without any hindrance or harassment from any quarter.
Although the gate of the secretariat was closed, security personnel on duty opened it only for the workers to get to their offices.
Chief Security Officer (CSO) of the complex, Mr Sunday Dipeolu, told NAN that his job was to protect the complex, the workers and everyone entering the building for lawful businesses.
Dipeolu said that 42 federal ministries, agencies and parastatals were occupying the complex and that he was bound to secure them.
According to him, he has no power to drive out any worker who decides to come to work.
The CSO said that the Commissioner of Police in the state, Hamzat Adebola, had earlier visited the secretariat to assess the situation of things.
Some of the workers told NAN that they were federal workers and that it was only the federal government that could direct them to stay away from work or join the protest.
Another worker, who preferred to be anonymous, said that the organised labour was merely an association of workers and not his employer.
Head of Building Department, Federal Ministry of Works and Housing, Mr Solomon Adedire, said that no directive emanated from his employer that he should join the protest or stay away from work.
Adedire, who said that he and some of his colleagues were at their duty posts, however, noted that some decided to stay away from work probably due to fear of the unknown.
Meanwhile, state workers continued with their protest at the entrance of the state secretariat, Agodi, Ibadan on Wednesday.
NAN reports that the workers had commenced the protest on Monday over issues relating to payment of salary deductions, leave bonuses and upward review of pension allowances.
NAN also reports that security personnel, comprising the Nigeria Police Force and Nigeria Security and Civil Defence Corps (NSCDC), were stationed in strategic locations within Ibadan metropolis to maintain law and order.
Such locations included: Mokola roundabout, Agodi-Gate, Dugbe junction, NLC secretariat, government secretariat and University of Ibadan main entrance, among others.
Although both private and commercial vehicles were observed plying the roads without any disturbance, commercial banks within the city were under lock and key.
In addition, workers were, however, denied entry into the state High Court, Magistrates' Court, Family Court and the Election Petition Tribunal, as their gates were locked, with security presence.