Speaker Tajudeen Abbas, says contrary to insinuations, Nigerian lawmakers are not as rich as being projected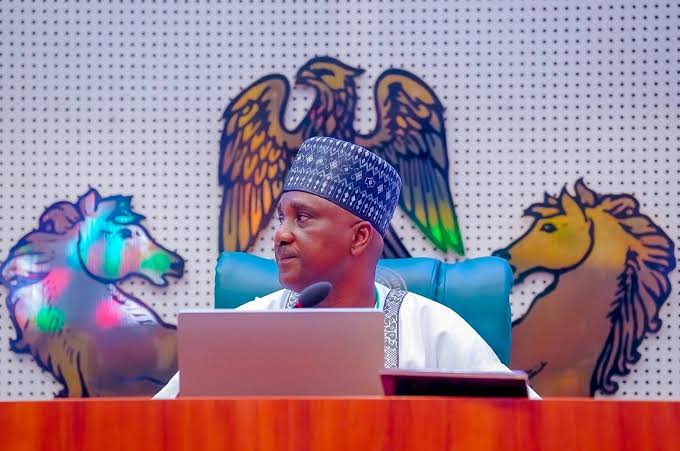 The Speaker of the House of Representatives, Tajudeen Abbas, says contrary to insinuations, the lawmakers are not as rich as being projected to the public.
Kingsley Chinda, the Minority Leader of the House, representing the speaker, said this at an interactive session with the House press corps organised by the ad hoc committee on Media and Public Affairs, in Abuja on Wednesday.
According to him, this arm of government isn't as rich as being projected.
"You have heard that members go home with N30 million every week or that we earn more than American lawmakers.
"And when you tell people that these are not correct, we can't achieve success because it is coming from us, but when it comes from the media, people will believe it because it came from you," Mr Abbas said.
He said one of the cardinal points of the 10th Assembly was putting round peg in a round hole, adding that the parliament remained the unsung arm of government and their success depended on the media.
He described the media as partner in progress of the Nigeria project, while urging the media to reciprocate the gesture.
"If democracy must succeed, the parliament must be strengthened through the media. We are not asking you not to give information but give correct and accurate information."
Also speaking on behalf of the minority caucus in the House, Kingsley said their role as minority was to ensure that the House stood straight by checkmating the ruling party.
"If criticisms are not constructive that is dangerous to us. Let your information not destroy us, but should right the wrong in the society."
Khadijat Bukar-Abba, the Chairman, ad hoc Committee on Media and Public Affairs, said the House would sustain efforts to engage with everyone with a stake in the affairs of the House and the committee.
"Together, we can make the House of Reps and Committee proud in discharging her responsibilities," she said.
On his part, Julius Ihvonbere, the Majority Leader of the House, lamented that the lawmakers were not telling their stories as they should.
He said the 10th House would strengthen those that would work on media and media related issues to put their stories out and not a recycling of the usual perspectives.
He said it was unfortunate that some constituents still believe that constituency money were given to lawmakers, adding that even his own constituency believed the narrative.
According to him, this time, there will be an effort to pay attention and define the narrative. we will engage and communicate better.