APC chieftain says Tinubu is appointing mallam Nuhu Ribadu, National Security Adviser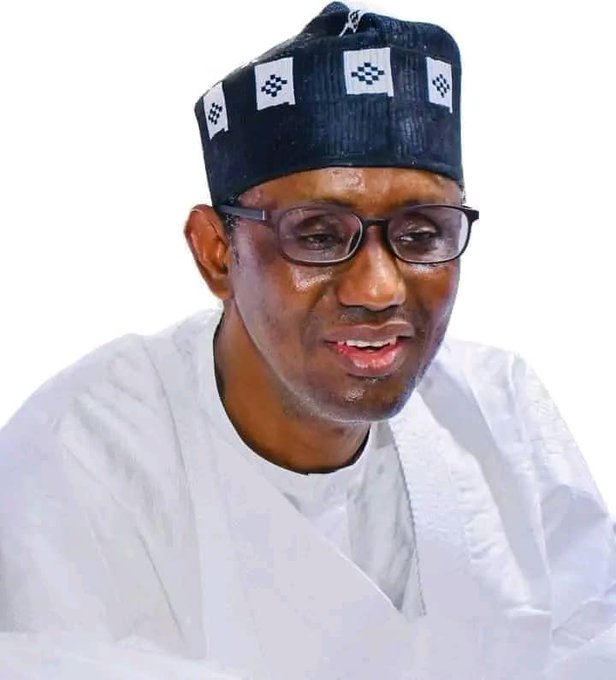 All Progressives Congress chieftain and spokesperson of the Bola Ahmed Tinubu Presidential campaign, Femi-fani-Kayode, suggests the appointment of the former chairman of the Economic and Financial Crimes Commission, Mallam Nuhu Ribadu as the National security adviser.
In a post on his verified Twitter handle, Mr. Kayode wrote, "Those that say only a military man can handle the position of NSA are ignorant. Amongst the best that held that position in our history were retired police and/or intelligence officers such as Umaru Shinkafi, Gambo Jimeta, and Ismaila Gwarzo."
He continued, "I have no doubt that my brother Nuhu Ribadu, who is a retired police officer, once confirmed as NSA, will acquit himself well and follow in the footsteps of these three referred men."

FFK is not the only high-profile member of the ruling party who has shared or suggested the appointment of Ribadu, some members of the party also posted the same earlier Saturday.
Although the announcement is yet to be made official, we thought to share with our readers the duties and role of a National Security Adviser.
closely with intelligence agencies to gather, analyze, and assess intelligence information on potential threats to national security. They use this information to inform policy decisions, prioritize resources, and develop proactive measures to address emerging security challenges.
Crisis Management and Response: During times of crisis, such as natural disasters, terrorist attacks, or international conflicts, the NSA plays a pivotal role in coordinating and leading the nation's response efforts. They work closely with relevant government agencies, military commanders, and emergency management teams to ensure a swift and effective response to protect citizens and safeguard national interests.
Foreign Policy Coordination: National Security Advisers often serve as a bridge between the head of state or government and foreign counterparts. They engage in diplomatic negotiations, facilitate dialogue, and provide strategic guidance on international relations. Their expertise in national security matters helps shape foreign policy decisions and ensure alignment with the country's security interests.
Interagency Coordination: National Security Advisers act as a central point of contact for various government agencies involved in national security, including defense, intelligence, law enforcement, and foreign affairs. They foster interagency cooperation and coordination to ensure a cohesive and integrated approach to national security challenges.
Advising the Head of State or Government: One of the primary responsibilities of a National Security Adviser is to provide timely and informed advice to the head of state or government. They participate in high-level meetings, brief the leader on security issues, and offer recommendations based on their expertise and analysis. Their role is to ensure that the head of state has the necessary information to make well-informed decisions regarding national security.
International Engagement: National Security Advisers often represent their country in international forums, conferences, and negotiations related to security and foreign policy. They build relationships with their counterparts from other nations, exchange information, and collaborate on mutual security concerns.
Overall, the National Security Adviser is a key figure in shaping and implementing a nation's security policies and strategies. Their expertise, knowledge, and ability to provide sound advice contribute to the effective protection of a nation's interests, both domestically and internationally.