In Abia, Alex Otti Appoints 22 Senior Aides – Here's the complete list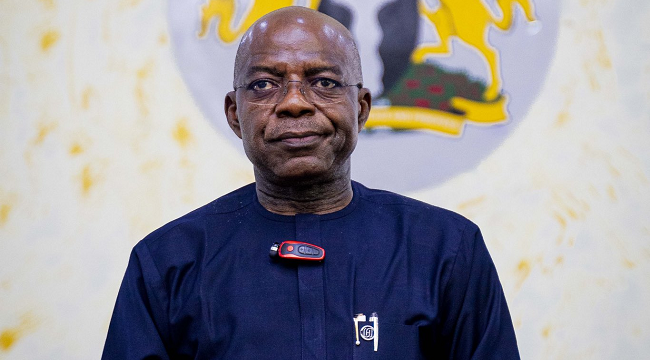 The Governor of Abia State, Alex Otti, has made 22 new appointments, including Uche Mark Nwosu as his Chief of Protocol, a statement by the governor's Chief Press Secretary, Kazie Uko, said Thursday.
The appointments also comprise 10 special advisers, nine senior special assistants, and two special assistants.
This comes about 48 hours after the nomination of eight officials, including Prof. Kenneth Kalu as the Secretary to the State Government and Caleb Ajagba as his Chief of Staff.
Since assuming office on Monday, the governor has also directed that all accounts of the Abia State Government be immediately frozen as well as those of its agencies domiciled in every bank and financial institution across the state and country.
See the full statement below:
The Governor of Abia State, Dr. Alex Otti, OFR, has appointed the following persons into the underlisted positions, effective today, June 1, 2023.

1. Mr. Michael Akpara – Special Adviser on Finance

2. Mr. Uwanna Ikechukwu – Senior Special Assistant on Legal Matters

3. Professor Uche Eme Uche – Special Adviser on Education

4. Professor Joel F. Ogbonna – Special Adviser on Petroleum and Energy

5. Dr. Clifford C. Agbaeze – Senior Special Assistant on Agriculture

6. Mr. Chimereze Okigbo – Special Adviser on Internally Generated Revenue

7. Mr. Uche Mark Nwosu – Chief of Protocol

8. Mr. Uche Ukeje – Senior Special Assistant on Aba Rejuvination

9. Mr. Dodoh Okafor – Special Assistant on Public Communication

10. Mr. Uzor Nwachukwu – Special Adviser on Local Government and Chieftaincy Affairs

11. Mr. Kingsley Anosike – Special Adviser on Planning and Strategy

12. Mr. Uzoma Nwagba – Senior Special Assistant on Digital Economy and SME

13. Rev Father Christian Uche Anokwuru, PhD – Special Adviser on Policies and Interventions

14. Mrs. Ifeoma Thomas – Special Assistant on Vulnerable Groups and Poverty Alleviation

15. Pastor Dike Nwankwo – Senior Special Assistant, Special Duties

16. Mr. Okey Kanu – Special Adviser on Strategic Communication

17. Dr. (Mrs.) Betty Emeka-Obasi – Senior Special Assistant, Special Duties

18. Mr. Chinedu Ekeke – Senior Special Assistant Youth and Sports Development

19. Mr. Chuka Ofili – Senior Special Assistant, Domestic

20. Hon Luke Ukara Onyeani – Senior Special Assistant on Legislative Matters

21. Navy Commander Macdonald Ubah (Rtd) – Special Adviser on Security

22. Dr. Chimezie Ukaegbu – Special Adviser on Trade and Commerce

SIGNED:
Kazie Uko
Chief Press Secretary to the Governor
Abia State
01/06/2023