My family doesn't need Nigeria's wealth to survive — Remi Tinubu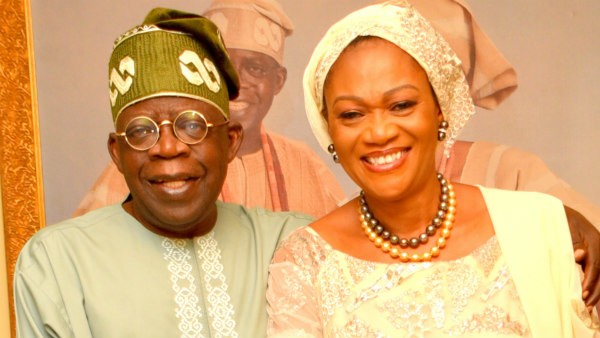 Wife of the President-elect, Remi Tinubu, has declared that her family is blessed and does not need Nigeria's wealth to survive.
She spoke at the 2023 presidential inauguration inter-denominational church service at National Christian Center, Abuja, ahead of the swearing in of her husband, Bola Tinubu, as the country's 17th President.
She said the concerns of her family in Aso Rock Villa was "to do the right thing" and called for prayers so that Nigeria would be prosperous under the Tinubu-led Federal Government.
She tasked all Nigerians to be united and to keep hope alive saying: "This is the time for Nigeria to come together, for us to be renewed in our hope again." She assured that with the help of God and Nigerians, her husband's tenure would set the nation on the right path.
"Nigeria's wealth is the commonwealth of all; it belongs to everyone. God has blessed my family. We don't need the wealth of Nigeria to survive but to do the right thing. And I promise you on this altar, that with your help, with the help of God, we will set this nation on the right path."
Mrs Tinubu said God has been merciful to Nigeria and that Nigerians prayed to God to do a new thing as stated in the biblical book of Romans chapter 8, but that unfortunately when the new thing came, Nigerians kept arguing with God.