Assets Declaration: I'm 10% poorer in last 4 years, Governor Makinde claims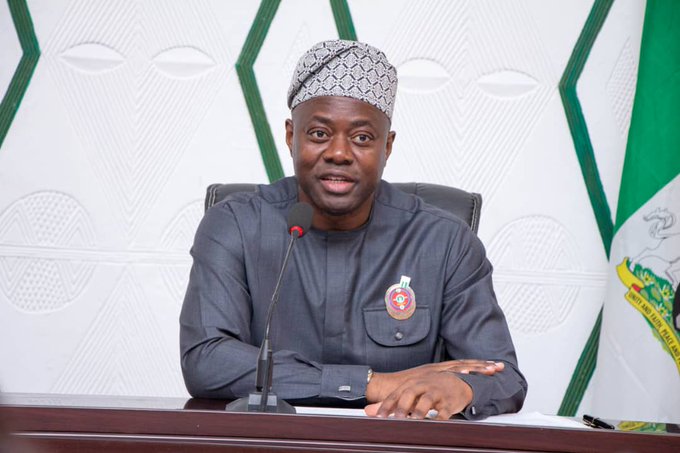 Gov. Seyi Makinde of Oyo State says he is poorer by 10 per cent in the last four years as governor of the state.
Makinde made this known on Sunday while speaking with newsmen in Ibadan.
He told them that he submitted his Asset Declaration form at the Code of Conduct Bureau (CCB) office, situated on State Secretariat, Total Garden Road, on Friday in Ibadan.
Recall Makinde, on assumption of office in 2019, declared N48 billion worth of assets.
Makinde, who did not make known details of his assets, told newsmen that the details would be made known to the public later.
Meanwhile, in compliance with Paragraph 11 part 1 to the fifth schedule of 1999 Constitution of the Federal Republic of Nigeria, a governor is mandated to declare his assets at the end of the first tenure.
"By law, I have to do Declaration of Assets at the end of my first tenure and before assuming office for the next tenure.
"So, I have gone to CCB office to submit my Assets Declaration form at the end of my first tenure and also my assets at the beginning of the second tenure.
"You are all aware of my Assets Declaration for the first tenure.
"I can tell you that in the last four years, I'm poorer by 10 to 12 per cent.
"This is because, I have not really have the chance to look after my business.
"We have been looking after Oyo State business; so, I'm not surprised that there were losses a bit here and there, but I'm still okay," Makinde said.