Nigeria is a country with no social contract — Okonjo-Iweala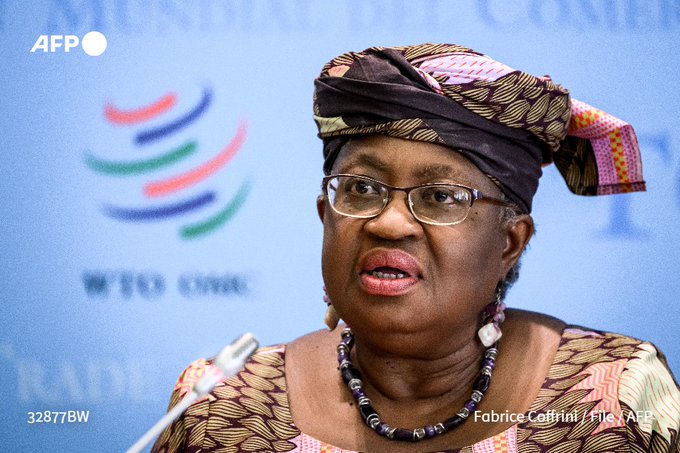 The Director-General of the World Trade Organisation, Ngozi Okonjo-Iweala, has said Nigeria is a country with no social contract.
The former minister of finance stated this while speaking on Monday at an induction ceremony organised for elected governors in Abuja.
She tasked governors-elect on the necessary prerequisite for successful nation-building in Nigeria while noting nation-building is impossible without trust and
According to Okonjo-Iweala; "Nigeria is a country with no social contract, meaning that Nigerian political leaders have never been able to agree with each other to stick to a common set of principles, values, and policies that consistently deliver for their citizens regardless of ethnic group or political persuasion."
She said; "
"If taking the wider global context into account is one prerequisite for successful nation-building, another prerequisite is trust and a sense of common purpose," she said.
"I remain convinced that a better future is within our collective grasp. But to move ahead and seize it, we will need political and business leaders at the state and national levels to form a compact in pursuit of pro-growth and pro-development policies.
"We ought to be seeking to double our growth rate and sustain that higher growth until we attain upper middle-income status. We can also aim to double Nigeria's share of world trade from 0.33% to 0.66% within a decade. To build such a compact, we need trust.
"Nation-building is impossible in the absence of trust — perhaps especially so in Nigeria. Even before independence, the generation of leaders that led us to freedom identified how important trust would be to our nation's success.
"Honourable governors, let us be candid: trust in Nigeria has always been fragile but following the election, a lot of trust has been broken.
Okonjo-Iweala stressed that the only way for the governors to regain the absolute trust of Nigerians again is to implement policies and programmes that would endear the masses to them.