Why Nigeria should align with African Union's Health Information Exchange (HIE) Standards and Guidelines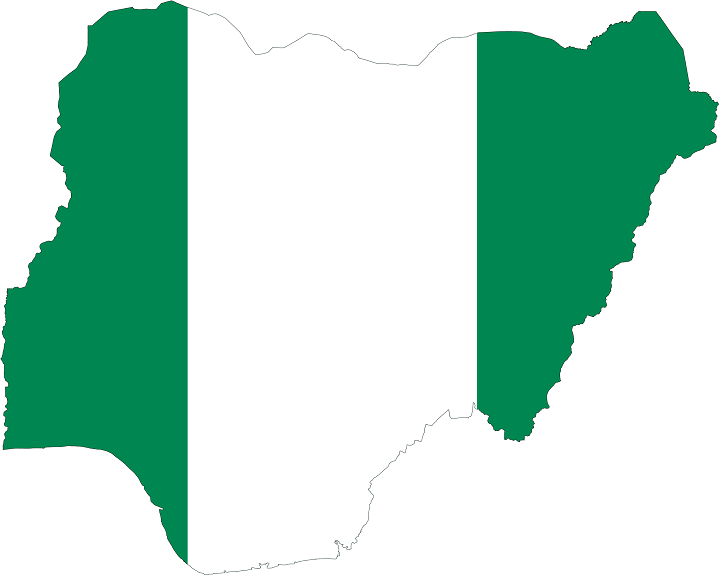 By Chisom Juanita Mefor
To address and improve health outcomes through Africa's public health institutions, the African Union (AU) established the Africa Center for Disease Control and Prevention (Africa CDC) in 2017. Africa CDC is leading the way in establishing a continental framework for data sharing (timely dissemination of clinical data) to enable AU Member States to respond quickly to medical emergencies.
Many primary health centers in Nigeria like other countries in the AU are composed of large, fragmented pyramids of conventional paper-based systems, making it difficult to integrate the country's healthcare systems across all levels. Furthermore, the absence of adequate patient care records continues to be a significant factor in Nigeria's ranking as the fourth-poorest country in terms of healthcare, with the world.
The emergence of electronic health records (EHR) and electronic medical records (EMR) has great potential to revolutionize healthcare through the digitization of health records in public facilities and their instant availability anywhere and at any time.
The semi-electronic record system is used by some larger private hospitals and clinics in Nigeria, but patient information is stored in silos. For instance, the Federal Staff Medical Center (FMC) Jabi has an effective EHR where clinical data is electronically transferred quickly, effectively, and without paper from various departments directly to the doctor's computer screen. But only FMC has access to this electronic health record system on its own.
Is it possible for a variety of healthcare applications (systems) from various healthcare organizations (hospitals and medical centers) in Nigeria to connect, exchange, and share patient health records using digital technologies in a unified, secure, and structured format for higher-quality healthcare? The answer is yes.
In developing countries, there are a number of challenges to fully implementing a digital health strategy, including stable electricity, a lack of technically skilled EHR personnel, internet coverage, and data security. However, the biggest problem we face is the absence of uniform standards in healthcare.
Imagine that the University of Nigeria Teaching Hospital (UNTH) is attempting to send an electronic copy of a patient's medical file to Orlie Agege General Hospital in Lagos for further treatment after kidney dialysis. Realistically, these two systems may not be structured to store and share health records in the same electronic format.
Patient care information systems (PCIS) are complex technologies that contain millions of lines of code written by numerous software engineers, each according to his method. The entry, retrieval, and transfer of clinical information into and from a PCIS is a core and strenuous activity in Nigeria's health care work. However, this conflict will be resolved by standards and interoperability.
Standards are a set of guidelines that allow clinical information to be shared in a uniform and consistent manner; they are crucial for ensuring that the right health information reaches the right person at the right time. As a result, they promote outcomes that are crucial for delivering high-quality healthcare to patients, such as improved health equity and access to health care.
When ICD-10 is sent from Kano's Murtala Muhammad Teaching Hospital to Pharm Kingsley Ngong in Anambra, the software automatically identifies that the request is for a patient's diagnosis result. Interoperability is the ability of multiple applications (clinical software) to communicate with one another by accessing, exchanging, and making use of data in a coordinated and secure manner to reduce paperwork and provide intra- and inter-application information exchange to achieve health goals. The lack of enabling guidelines and standards across the country makes it difficult to share clinical data in a meaningful way.
Competent, interoperable EHRs across federal, state, and local government levels can significantly improve employee productivity by lowering the quantity of the same information entered redundantly multiple times. It also contributes to the elimination of duplicate results, thereby saving cost, aiding instant access to up-to-date records of prescription history, doctor's appointment, lab results, and therapy, ensuring accurate documentation and billing, and even reminding health professionals of actions to be taken. This way, we can keep medical errors to a minimum.
Thousands of patients die each year as a result of preventable medical errors, such as misdiagnosis, mistaken patient identities, incorrect doses, improper transfusions, undertreatment, and overtreatment. Open health information exchange (HIE) can easily address this problem by assisting clinicians in making timely, evidence-based decisions that have an impact on the lives of people of all ages at every stage of their health journey.
In Africa, data is rapidly transitioning from offline to online due to the rapid expansion of the use of digital health technology in Rwanda, South Africa, Kenya, and Ghana and other countries. The time has come for Nigeria to ratify international code sets and content standards that specify and define a framework for the long-term development and application of digital health systems like EHRs, HIEs, and HIOs. Moving Nigeria's health care from silos to systems will not be an overnight task, but anything is possible, with the right roadmap for adopting guidelines and standards, digital health experts and a proactive government committed to a networked community.
Chisom works Digital Health Interoperability Network (DHIN), a network of health technology industry experts leading digital health standardization efforts in advancing MR, PHR, EHR and hospital information systems @dhinNetwork
---
Disclaimer
It is the policy of NewsWireNGR not to endorse or oppose any opinion expressed by a User or Content provided by a User, Contributor, or another independent party. Opinion pieces and contributions are the opinions of the writers only and do not represent the opinions of NewsWireNGR