Bandits kill 46 in fresh attack on Benue village, Umogidi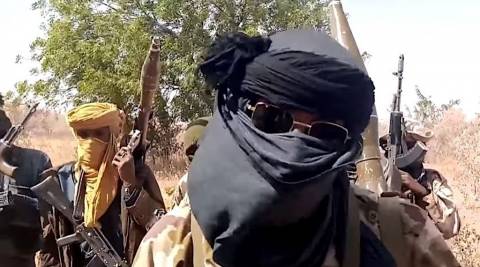 Notorious gunmen, bandits, have killed at leadt forty-six people in an attack on Umogidi village in Benue state, local government officials said.
The attack according to a report happened on Wednesday.
"The 46 casualties were from the bodies of victims found and retrieved. Many people are still missing, so the number of those killed may be higher," Paul Hemba, security adviser to the Benue state governor, told AFP.
He blamed herdsmen, who he said had been attacking local communities over the past month. "Soldiers have been dispatched to the area, so the situation is a bit calm now," he added.
The motive for the attack was not clear but Benue has been one of the hardest hit by clashes between farmers and Fulani herders they accuse of destroying farmland with their cattle grazing.
Baba Usman Ngelzarma, chairman of the Miyetti Allah Cattle Breeders Association of Nigeria, a union of Fulani herders, warned against blaming herders without investigation. "There is a deliberate campaign of demonisation of Fulani herders, which started in Benue and spread to other parts of Nigeria," he said.
"We are not exonerating Fulani herders from involvement in some of the attacks, but the way they are always blamed for every attack is unfair and prejudiced." He called for an investigation to find the real perpetrators.
Bala Ejeh, the local government chairman in the town of Otukpo, said the gunmen attacked on Wednesday afternoon when people were mourning three others killed a day earlier. He also said 46 bodies had been recovered so far, including that of his own son and two relatives.