Full List of Online Loan Apps Approved by FG [April 2023]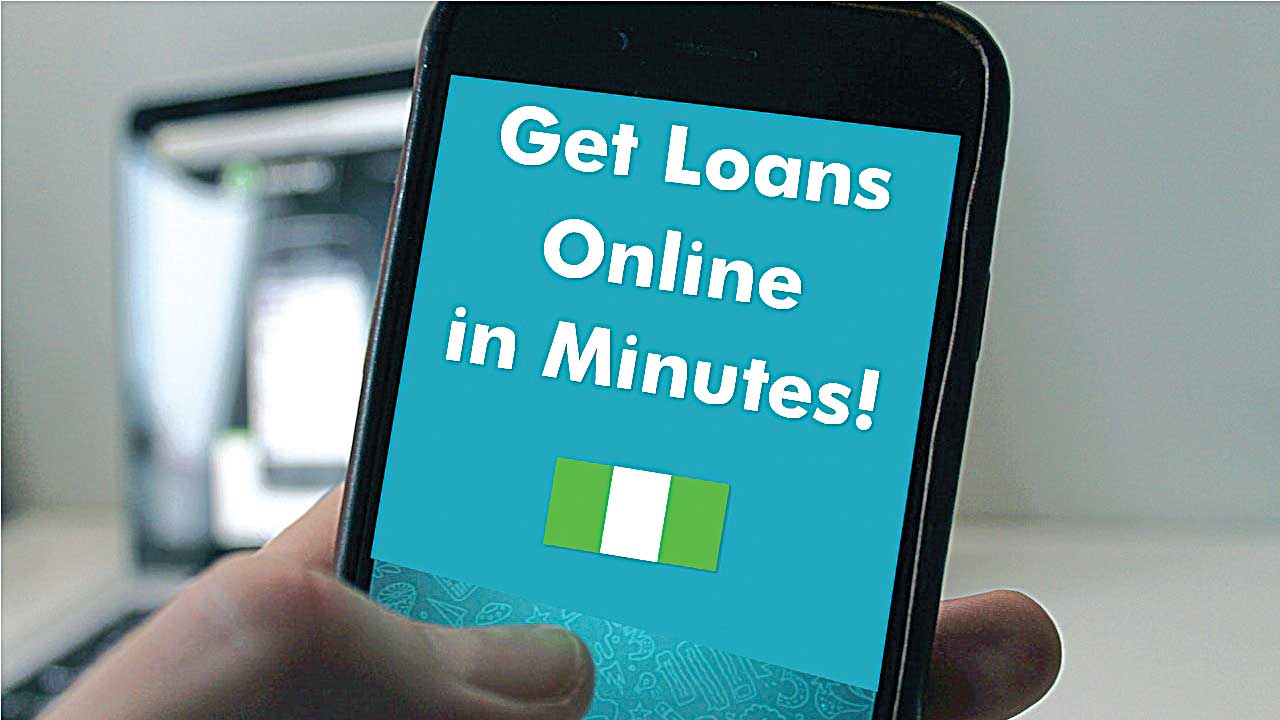 The Federal Government has announced it has approved 173 digital lending applications in Nigeria.
According to the Federal Competition and Consumer Protection Commission (FCCPC), it has given conditional authorisations to 54 loan applications while 119 got full approvals.
The move by the FCCPC comes after years of harassment and cyberbullying that some loan app companies have reportedly unleashed on Nigerians.
The agency released a 'Limited Interim Regulatory/ Registration Framework and Guidelines for Digital Lending 2022' to control the digital lending market and make registration and approval a requirement for companies seeking to operate in the space.
The commission on Tuesday, April 4, released a list of approved apps that can operate in the country. Companies without approvals will not be able to operate in Nigeria.
Some of the approved loan apps listed by the commission include Branch International Financial Services Limited, Fairmoney Micro Finance Bank, Pivo Technology Limited, Renmoney Microfinance Bank Limited, Carbon Microfinance Bank Limited, Creditwave Finance Limited amongst others.
Loans without the FCCPC's approval will be removed from Play Store by Google and unavailable for download.
In November, Google Play declared updates to its Developer Program Policy, which mandated that digital money lenders in Nigeria, India, Indonesia, the Philippines, and Kenya must conform to regulatory rules.
FULLY APPROVED
SYCAMORE INTEGRATED SOLUTIONS LIMITED
TRADE DEPOT
TAJOW INVESTMENT
BLUE RIDGE MICROFINANCE BANK LIMITED
GROLATECH CREDIT LIMITED
BRANCH INTERNATIONAL FINANCIAL SERVICES LIMITED
P2VEST TECHNOLOGY LIMITED
CREDITWAVE FINANCE LIMITED
KEENEST TECH SERVICE LIMITED
FAIRMONEY MICRO FINANCE BANK
ALTRACRED FINANCE INVESTMENT LIMITED
CREVANCE CREDIT LIMITED
MENACRED COMPANY LIMITED
AFROWIDE DEVELOPMENT LTD
RED PLANET NIGERIA LIMITED
AFROFIRST MOBILE AND TECHNOLOGY COMPANY LIMITED
RANKCAPITAL LIMITED
IBS GOLDEN INVESTMENT COMPANY LIMITED
LENDVISERY SERVICES LIMITED
RENMONEY MICROFINANCE BANK LIMITED
SWIPEBILL TECHNOLOGIES NIGERIA LIMITED
HOMETOWN FINTECH LIMITED
GIASUN TECHNOLOGY NIGERIA LIMITED
BE RESOURCES LIMITED
ROCKIT LENDERS NIGERIA LIMITED
PIVO TECHNOLOGY LIMIED
YES CREDIT COMPANY LIMITED
IRORUN TECHNOLOGIES LIMITED
CSENSE LIMITED
SUPREME HELP COOPERATIVE SOCIETY LIMITED
ORCOM AND ORCOM BUSSINESS SUPORT LIMITED
PAYHIPPO LIMITED.
EASYCHECK FINANCE INVESTMENT LIMITED
QUARK FINANCIAL NIGERIA LIMITED
EDMOND SOLUTIONS COMPANY LIMITED
TED ROCKET LIMITED
PENAID LIMITED
ARVE LIMITED
DOVER CREDIT LIMITED
RAGEKAY GLOBAL INVESTMENT LIMITED
MAYWOOD LENDING LIMITED
LINKPARK TECHNOLOGY NIGERIA LIMITED
MANGNET LENDING LIMITED
RUBYSTAR GLOBAL LIMITED
BESTFIN NIGERIA LIMITED
FUBRI CENTURY COMPANY LIMITED
BERLY SPRING GLOBAL LIMITED
ROCK FINANCIALS LIMITED
PHOENIX PAYMENT SOLUTION LIMITED
VALUE DRIVER TECHNOLOGY SOLUTION LIMITED
NEXTPAYDAY LIMITED
BLACKCOPPER SERVICE LIMITED
TRAFALGAR ASSOCIATE LIMITED
WINDVILLE FINANCIAL NIGERIA LIMITED
ORANGE LOAN & PURPLE CREDIT LIMITED
CARBON MICROFINANCE BANK LIMITED
NEO-LINK TECHNOLOGY COMPANY LIMITED
FINNEW FINTECH LIMITED
OTP INTERNET TECHNOLOGY LIMITED
RED HARBOR FINTECH LIMITED
PAYLATER HUB LIMITED
SKITLOAN NIGERIA LIMITED
RACEOVA NIG. LIMITED
NEW CREDAGE NIGERIA LIMITED
BETTERLENDING COMPANY LIMITED
FAST-POINT INTERGRATED LIMITED
APEX LENDING LIMITED
PISKA TECH NIGERIA LIMITED
PRINCEP CREDIT SYSTEM LIMITED
OMALEND SERVICE LIMITED
POCKFUL FINANCE LIMITED
HIGHCREDIT NIGERIA LIMITED
HOLLANDALE NIGERIA LIMITED
PAY FINANCIAL TECHNOLOGY SERVICE LIMITED
A1 CAPITAL SOLUTION LIMITED
NEWEDGE FINANCE LIMITED
PAPICHOU TECHNOLOGY LIMITED
GOHARVEST INTERNATIONAL LIMITED
MINO SPARKS LIMITED
XGO FINANCE LIMITED
PRIMERA MICROFINANCE BANK
CREDIT TECH LENDING COMPANY
PROSPERITY ARCHIPELAGO LIMITED
FINESEST LIMITED
SINGULARITY TECHNOLOGY NIGERIA LTD
ECON MART FINTECH LIMITED
PENNEE TECHNOLOGIES LIMITED
OXYMON SOLUTION LIMITED
LANTANA TECHNOLOGY LIMITED
APPLINK CAPITAL NIGERIA LIMITED
YEGON TECH LIMITED
FEZOTECH NIGERIA LIMITED
ERIC VSTA LIMITED
MOBLASPAY COMPANY LIMITED
PAYCREDIT LIMITED
NIZ SERVICES LIMITED
MINO SPARKS LIMITED
FLO WOOD LENDING
LIBERTY ASSURED LIMITED
UNI TECHNOLOGY NIGERIA LTD
TRADE LENDA COM LIMITED
CREDITVILLE MICROFINANCE BANK LTD
LETSHEGO MICROFINANCE BANK LTD
KIOWOPE CAPITAL LIMITED
VEENDHQ LIMITED
UCPLUS ADVANCE LIMITED
MAVEN FINANCE LIMITED
AELLA FINANCIAL SOLUTIONS LIMITED
FLUNA CAPITAL LIMITED
NEWEDGE FINANCE LIMITED
TA PRIME LIMITED
REGXTA GLOBAL SERVICE LTD
PROVEST LIMITED
JM RUBINUS LIMITED
CROSSROADS E-PAYMENT SYSTEMS LIMITED
CONSYNERGY LIMITED
FINTCRED INNOVATION LIMITED
AFROSAY FINTECH LIMITED
MIM FINANCE COMPANY
CONDITIONAL APPROVAL
TRIPODBASE LIMITED
OWOAFARA FINTECH SERVICE
AJAX LENDING LIMITED
THE PLATFORM DIGITAL NETWORK LIMITED
ZIPPY CAPITAL LIMITED
LENDING EDGE LIMITED
LENDHA TECHNOLOGIES LIMITED
DOJA LEMAIRE GLOBAL LIMITED
PAYDAYHUB ONLINE NIGERIA LIMITED
RETAIL BOOSTER LIMITED
CITADELE CAPITALS LIMITED
FEWCHORE FINANCE COMPANY LIMITED
ONE PAYOUT LIMITED
LIDYA GLOBAL LIMITED
KWABA INTERNATIONAL LIMITED
FINPADI TECHNOLOGIES LIMITED
UMBA DIGITAL SOLUTIONS LIMITED
FINTRADE SOLUTIONS LIMITED
U TECHNOLOGY
STELLAR FINANCE LIMITED
DASH INNOVATIONS
GRIT-TECH LIMITED
CAELUM TECHNOLOGIES LIMITED
U THINKING NIGERIA LIMITED
EATON HILL INVESTMENT LIMITED
CREDITPRO BUSINESS SUPPORT SERVICES LTD
MUSKA TECH LIMITED
HELPPO AFRICA LIMITED
RENNERS INVESTMENT LIMITED
PEBBLE FINANCIAL TECH. LIMITED
KIAKIA BITS LIMITED
WEALTHBRIDGE CAPITAL PARTNERS LIMITED
TRIVISTA CAPITAL LIMITED
ATIMI LENDING LTD
ZUVY TECHNOLOGIES LIMITED
ROCKSHIELD MICROFINANCE
DOT MICROFINANCE BANK LIMITED
ALLAWEE TECHNOLOGIES LIMITED
LUCRED TECHNOLOGY LIMITED
NOLT FINANCE LIMITED
SOKO LENDING LIMITED
CITYGATE GLOBAL INVESTMENT LIMITED
OLIVERMEAD INVESTMENT LIMITED
LIGHTING FINANCE TECHNOLOGY NIGERIA LIMITED
MENO FINANCE LIMITED
HOIL INVESTMENT LIMITED.
KIREDI ROCK COMPANY LTD
GLOSH TECH LIMITED
CLEMO FRESH CO. LTD
PASSECO TECHNOLOGY NIG. LTD
TRUST CEN LIMITED
RIVERBANK PARTNERS LIMITED
PRIME AVIS INVESTMENT SERVICES LIMITED
RIVERBRAND TECHNOLOGY LIMITED