Watch as singer Portable causes stir online after police invaded his bar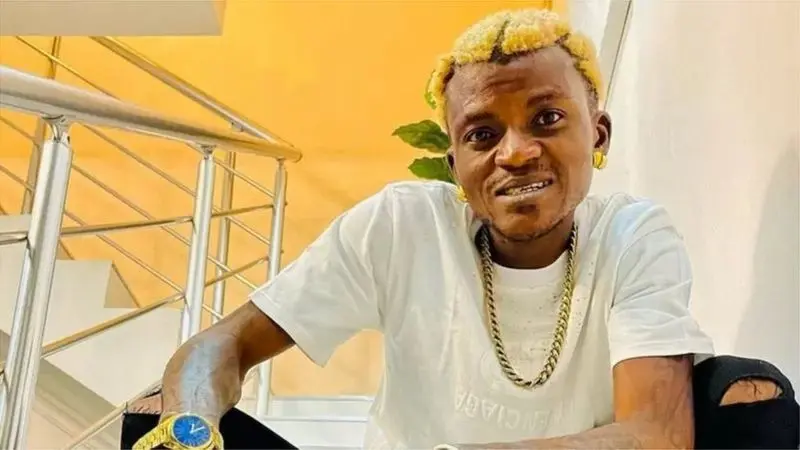 Popular street-singer, Habib Okikiola, popularly known as Portable has caused commotion online after vehemently venting about the invasion of his bar by the police.
The singer, famous for his unceasing controversies, took to Instagram live on Tuesday to bring his audience up to speed about yet another affront to him.
He said that police officers invaded his bar in Sango Ota, Ogun State, over claims that a fraudster (Yahoo boy) brought them there for him to be arrested.
In a viral video trending online, Portable did an Instagram live to show what happened in his bar.
In the viral video, Portable was heard saying, " Why are you here? Why am I seeing you are under arrest? Why you dey tell superstar say you dey under arrest in my office?"
A voice in the video can be heard saying, "There is complain, petition against you."