British envoy displeased with Fani-Kayode over 'inciting' remarks, lists persons on visa ban watchlist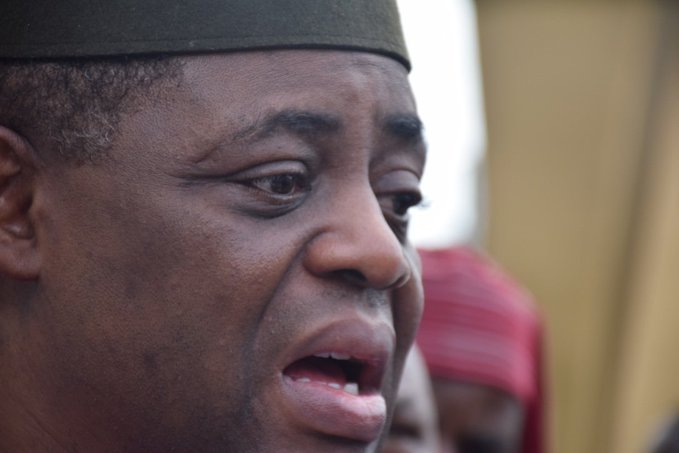 The United Kingdom has expressed displeasure over controversial comments made by Femi Fani-Kayode, a former minister of aviation and chieftain of the All Progressives Congress (APC).
In an interview with Nigeria Info FM on Sunday, Ben Llewellyn-Jones, British deputy high commissioner to Nigeria, faulted the APC chieftain for his statements and said a number of high profile Nigerians are currently on visa ban list.
Fani-Kayode is also the APC presidential campaign council's director of new media.
NewsWireNGR also recalls that the United Kingdom, UK, lastweek, said it had embarked on an exercise of collating information with the aim to impose visa bans and other sanctions against politicians that engaged in electoral fraud and anti-democratic exercises.
According to the UK, the individuals to be punished were those who engaged in violence and voter suppression in the governorship and state assembly elections in Nigeria.
In a statement by the British High Commission in Abuja, the UK said there were positives to take away from the elections but noted that violence and voter suppression were observed in many states including Lagos, Enugu and Rivers.
The UK was following suit initiated earlier by the United States in condemning the "use of inflammatory ethnoreligious language by some public and political figures".
The British High Commission said, "These are positive markers to build on for future elections. However, there were notable points of concern. Members of our observation mission personally observed violence, and voter suppression in numerous voting locations.
"We witnessed and received credible reports from other observer missions and civil society organisations of vote buying and voter intimidation the destruction and hijacking of election materials and the general disruption of the process in numerous states including Lagos, Enugu and Rivers.
"In addition, we observed incidents of harassment of journalists. Freedom of speech and a free press are crucial for a healthy democracy, and journalists must be able to go about their work without being threatened.
"The UK is concerned by the use of inflammatory ethnoreligious language by some public and political figures. We call on all leaders not just to distance themselves from this kind of language, but to prevent those who speak on their behalf from doing so in this way.
"It is a testament to their commitment to democracy that many Nigerians were prepared to vote despite being faced with intimidation and hostility.
Some of the the former minister's tweets in reference to the opposition have contained words and phrases deemed derogatory, divisive and inciting.