VIDEO: INEC Postpones Election in 10 Lagos Polling Units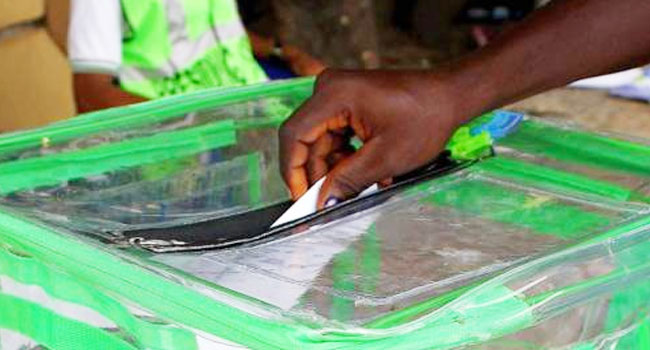 The Independent National Electoral Commission said it has postponed Saturday's governorship and state assembly elections in 10 polling units situated in Victoria Garden City, Lagos.
INEC Resident Electoral Commissioner, Segun Agbaje, said this while speaking with journalists on Saturday in the estate.
According to Agbaje, corps members deployed as ad hoc staff on Saturday were unwilling to enter the VGC estate, claiming they were held hostage during the 25 February presidential and National Assembly elections.
Agbaje said the commission's ad hoc staff set up voting materials in front of the estate on Saturday, but the estate residents claimed that hoodlums might disrupt the process,
so they did not feel secure and could not cast their votes outside the estate.
He said, "We have eight polling units here with 6,024 registered voters and out of which 5,624 people have their PVCs," adding that two other polling units at the estate's main gate were also affected
Agbaje added, "After due consultation and further directive from the national headquarters (we resolved) that we should remobilise here tomorrow (Sunday) morning by 08:30 a.m. to conduct the elections.
"By 08:30 a.m. tomorrow (Sunday), we will reconvene here."